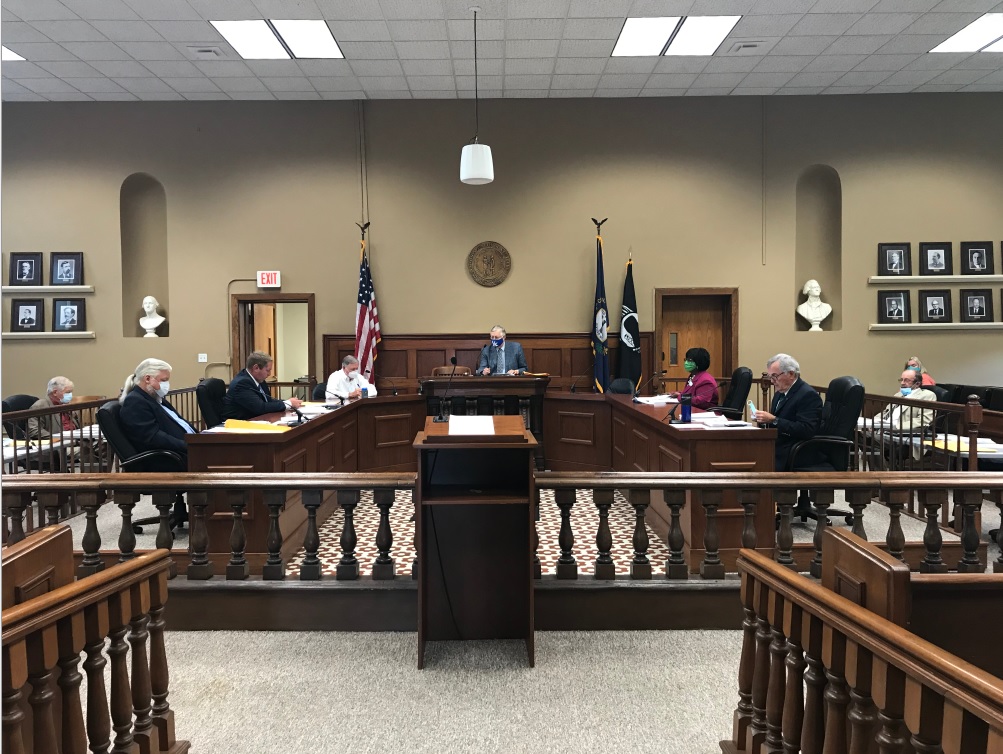 Christian County Fiscal Court magistrates voted Tuesday morning to keep the real and tangible property tax rates the same for the Fiscal Year 2020-21.
County Attorney John Soyars Jr. presented the tax ordinance for this fiscal year for the real property and tangible tax rates at 18.7 cents per $100 assessed value.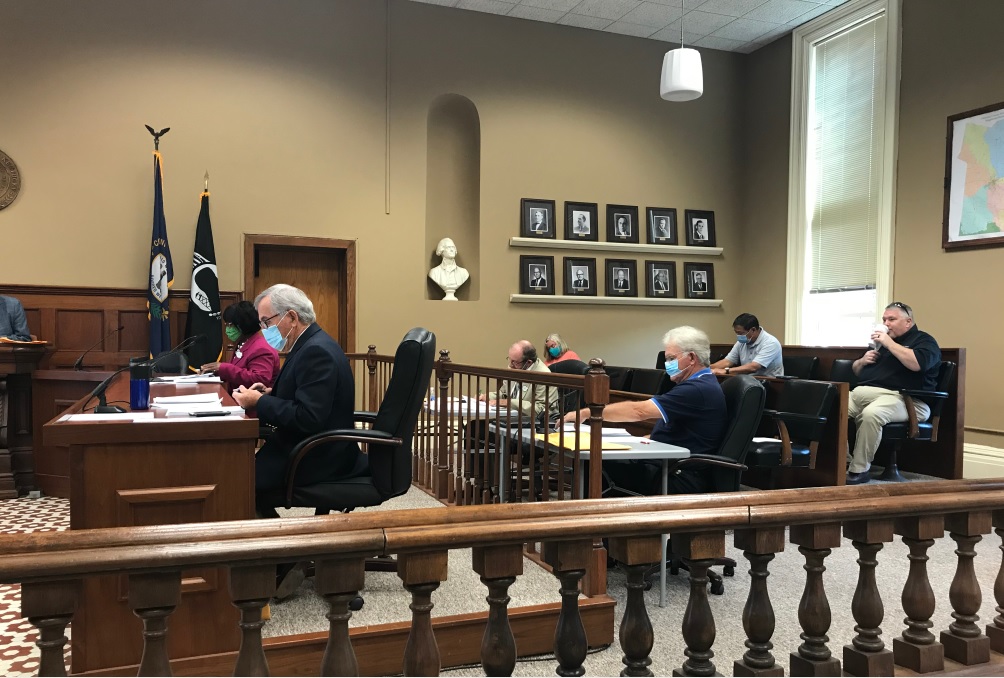 Magistrate Darrell Gustafson expressed his concern regarding some significant devaluations of commercial and industrial properties in the county.
Magistrates unanimously approved the tax ordinance on first reading. Judge-Executive Steve Tribble said the second reading of the ordinance will be at the fiscal court meeting.
During public comments, Diane Wood asked Judge Tribble the county's plan to allocate the $2.3 million of CARES Act funding the county received. County Treasurer Walter Cummings explained the county has received $850,000 to date with additional requests to be made in the future.
He said the first request was used for the sheriff's department with the next request to include some COVID related items.
County Clerk Mike Kem added some of the funding is being used for election-related expenses and to prevent the spread of the virus at the courthouse.
The next fiscal court meeting will be Tuesday morning, September 22, 8:30.