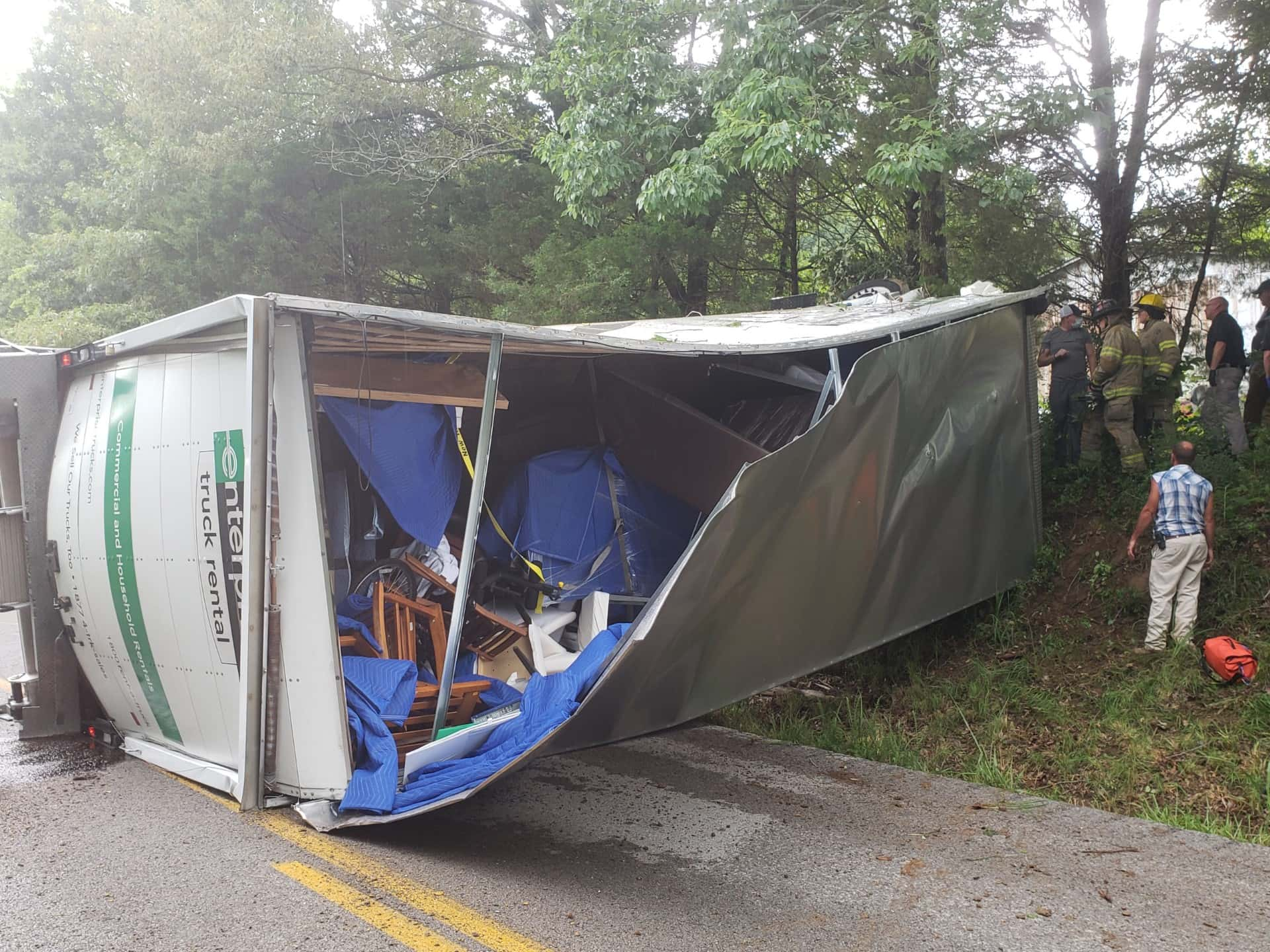 Two Missouri men were injured in a one-vehicle accident involving a box truck in Caldwell County Tuesday afternoon. Caldwell County Sheriff's Deputy Jason Kirk states he responded to reports of a roll-over involving a truck on Blackhawk Road around 3:45. He adds preliminary investigation revealed the driver of the truck, 23-year-old Nicholas Brown, was eastbound on Blackhawk Road when, for unknown reasons, the truck dropped off the right shoulder of the roadway causing Brown to overcorrect.
The truck then ran off the opposite side of the roadway and overturned, sliding for approximately 106 feet before coming to a rest in a wooded embankment.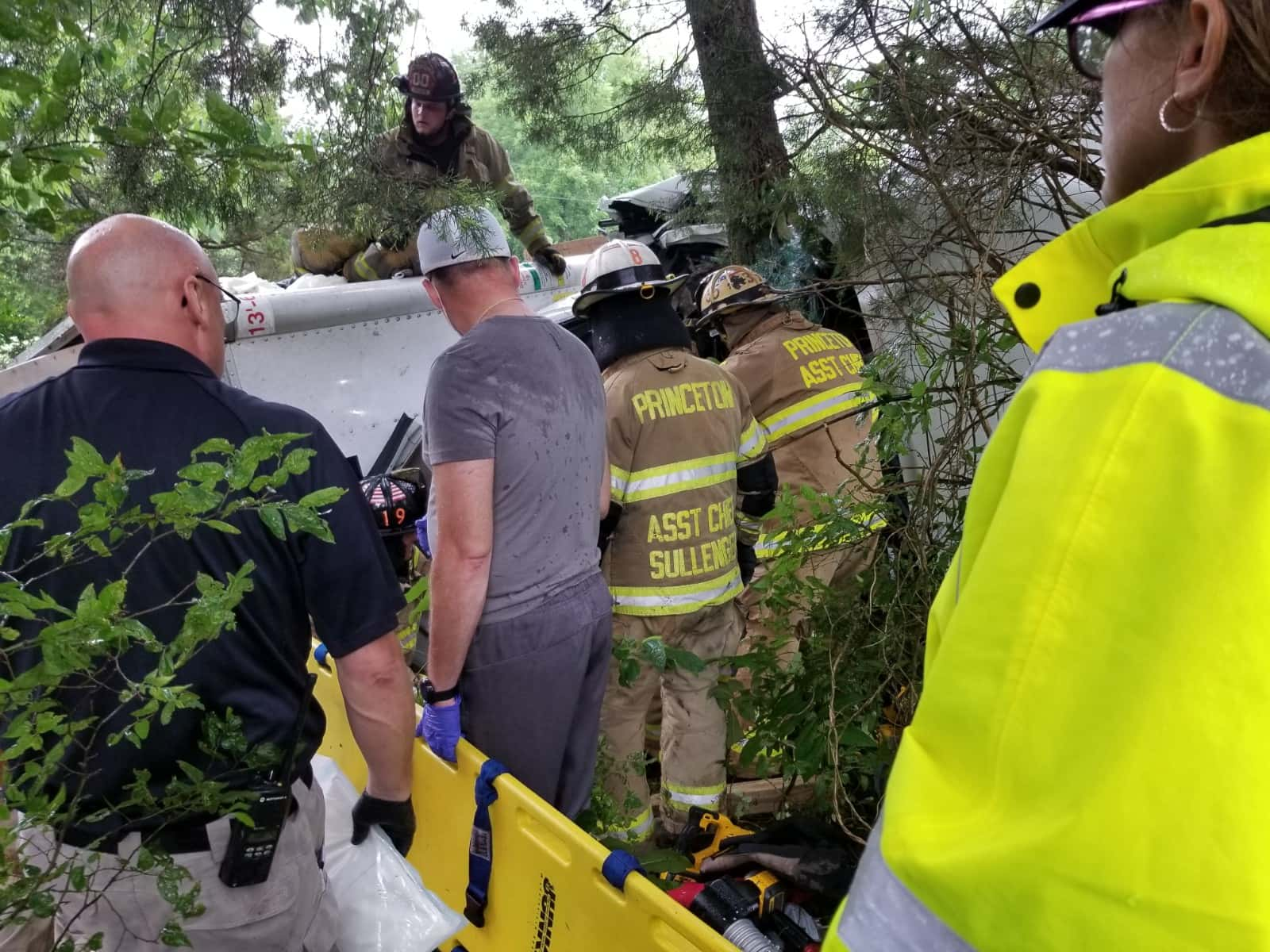 Deputy Kirk notes Brown and a passenger in the truck, 20-year-old Dylan Beranek, had to be extricated from the vehicle by Princeton Fire and Rescue. Both were transported by ambulance to Trigg County Hospital for injuries sustained in the crash, the extent of which are unknown.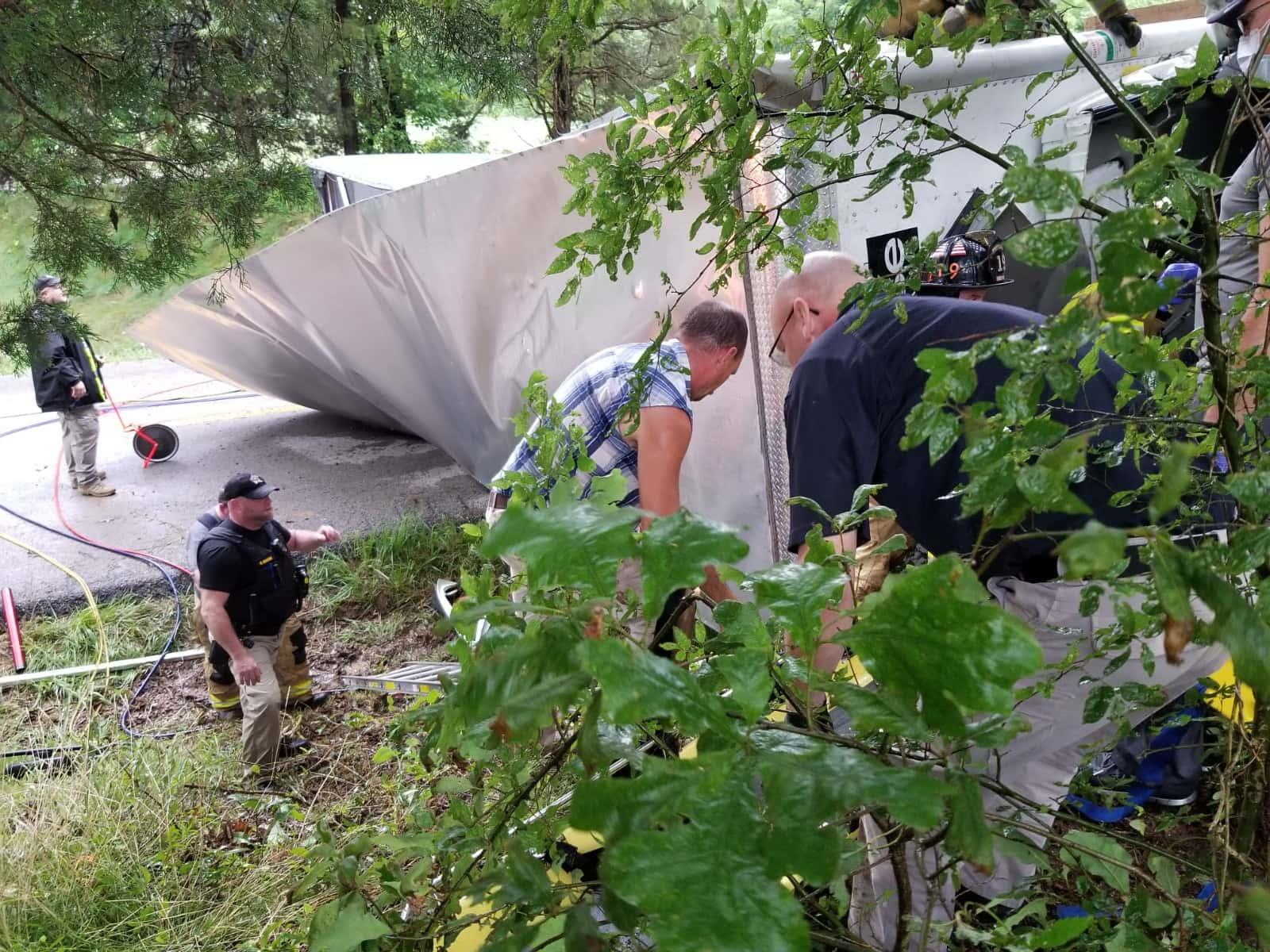 The Caldwell County Sheriff's Office was also assisted at the scene by Stinnett Wrecker Service, Caldwell County EMS, and Trigg County EMS.