Mayor Wendell Lynch and the Pennyroyal Arts Council gathered outside the Alhambra Theatre Thursday to recognize local artists and winners of Hope for Hoptown.
The fully online art competition concluded for artists 18 or older living in the greater Hopkinsville-Christian County area. The competition asked those interested to create work based on what gives them hope and inspiration during this unprecedented time.
Entries were judged within three categories: written word, visual art, and original music.
The winning artists by category include: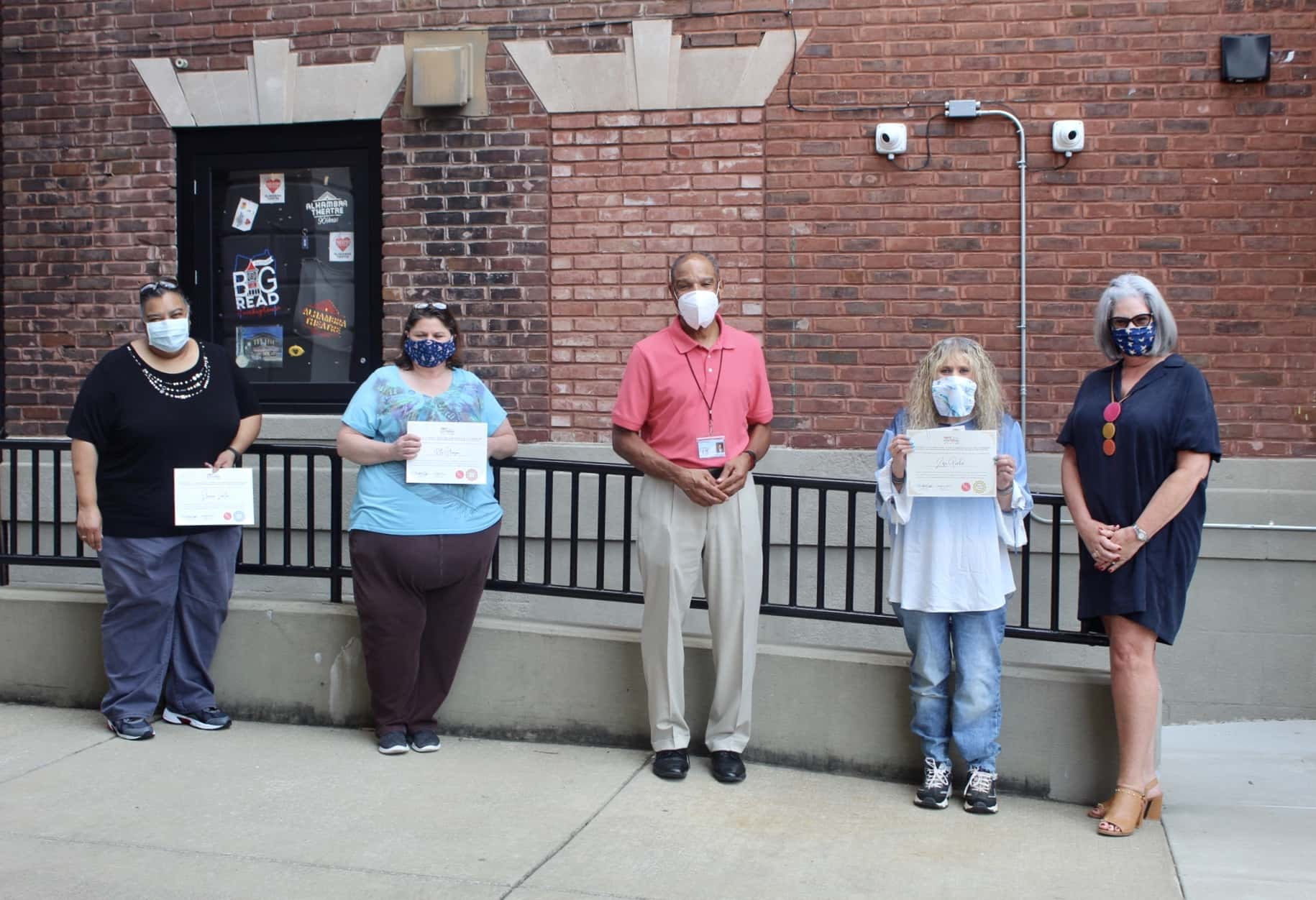 Written Word:
Grand Prize – 'Invisible' by Lisa Parker
1st Runner-Up – 'Life Changes' by Shannon Snorton
2nd Runner-Up – 'My Little Blessing' by Rita Henson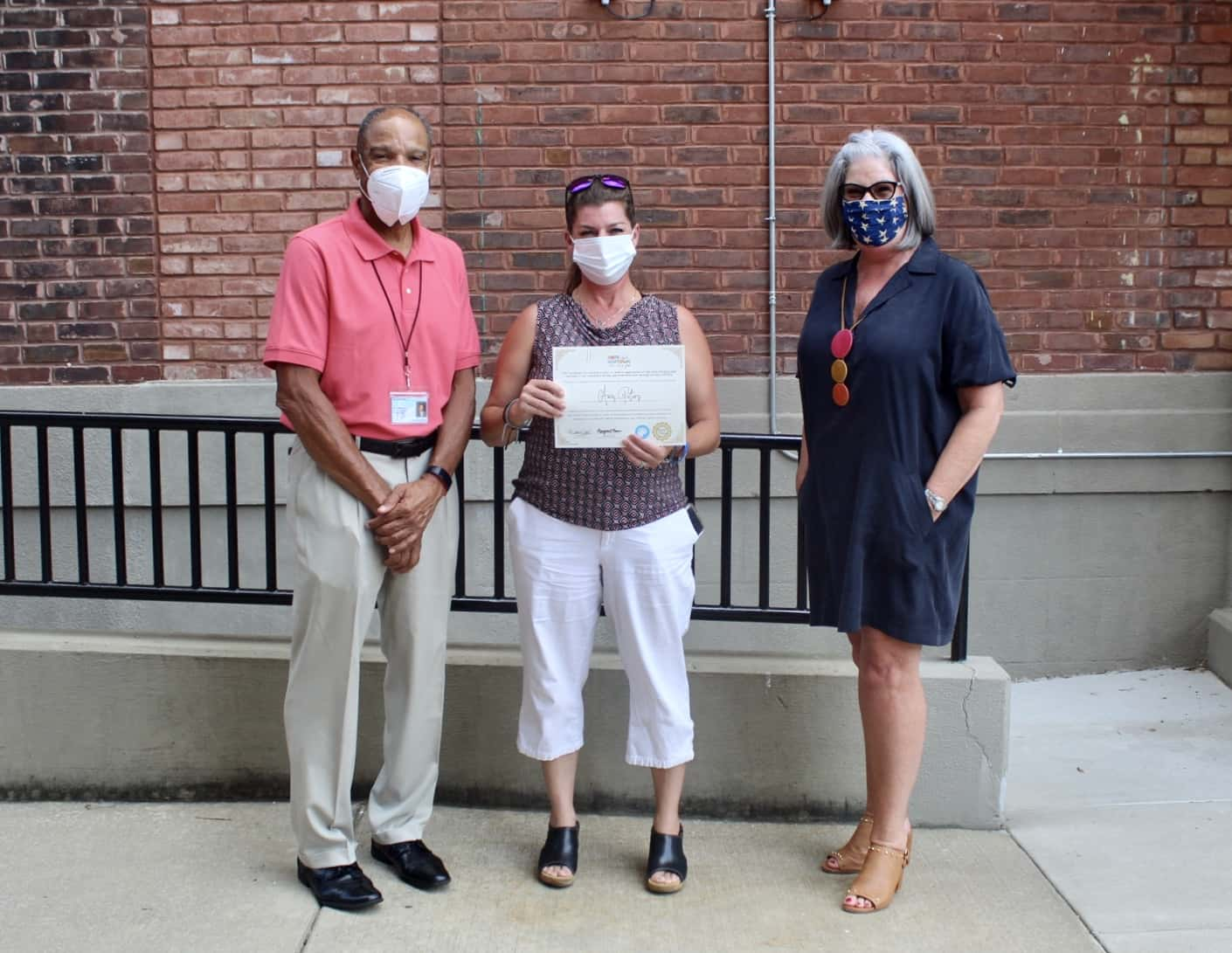 Visual Art:
Grand Prize – 'The Light That Guides' by Amy Peters
1st Runner-Up – 'A Beautiful Marriage' by Stephanie Estes
2nd Runner-Up – 'Inside a Hero's Mask' by Jennifer Bowman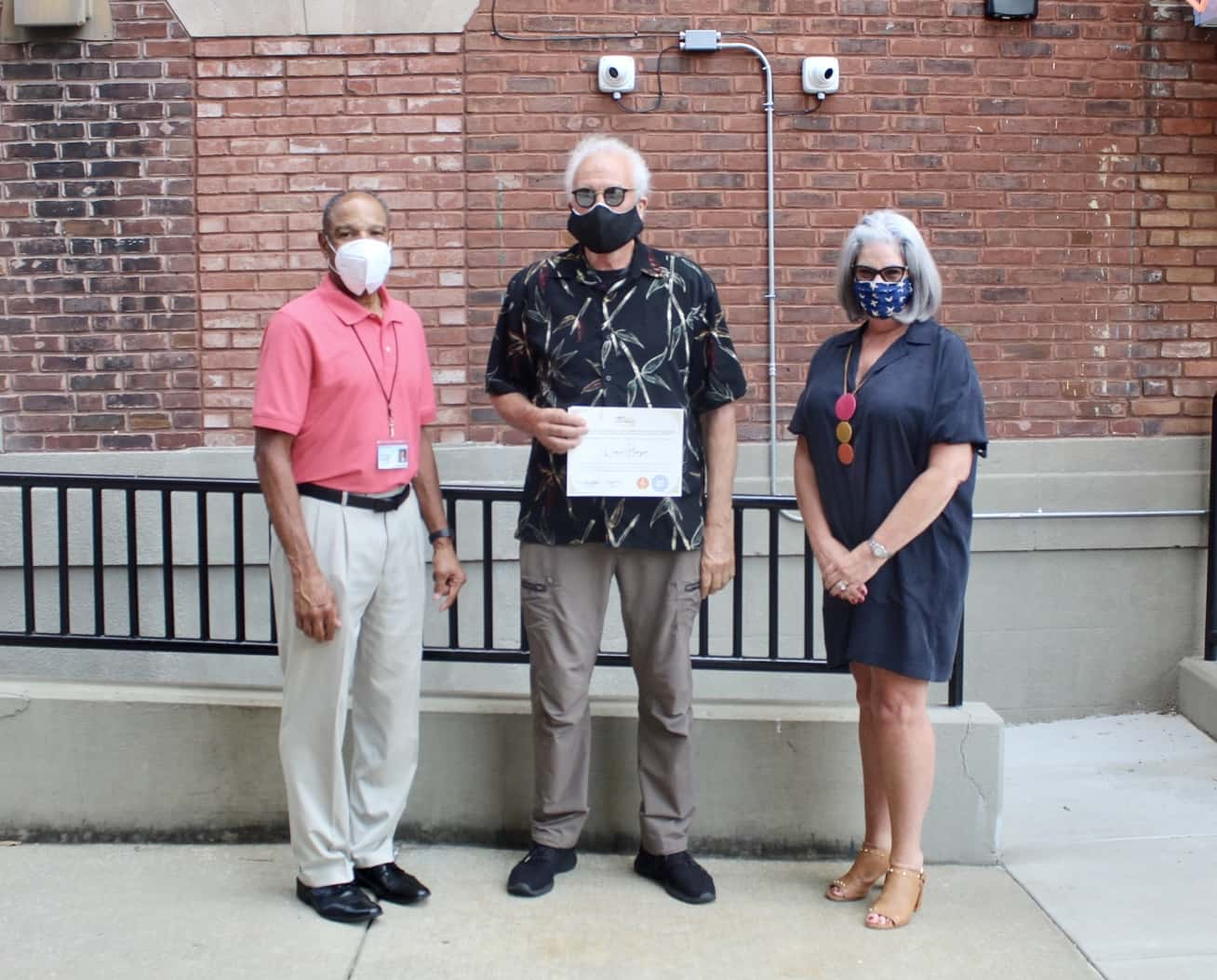 Original Music:
Grand Prize – "The Healing Tree" by Rachel Crick
1st Runner-Up – "Stand Your Ground" by Wayne Harper
The fan-favorite award, based on community-wide voting at pennyroyalarts.org, was awarded to Chad Fuller for his photography submission, 'A New Day in Hoptown'.
A local panel of judges was assigned to each category and gift cards to local businesses were awarded to the winners in each category. The winning pieces can be seen on Facebook.