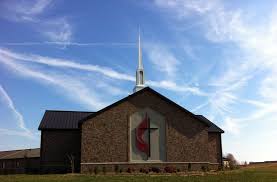 As churches are beginning to reopen their doors, Cadiz United Methodist Church is looking to resume services next week.
Pastor Scott Wilson says they are hoping to resume services on Sunday morning.
He notes there will be several changes that will allow social distancing for the safety of their members.
Wilson says those who are not ready to return to in-person services are welcome to watch the live stream on their Facebook page.
He adds the church is still active despite having to temporarily close the doors.
Cadiz United Methodist Church is located at 482 Lakota Drive.