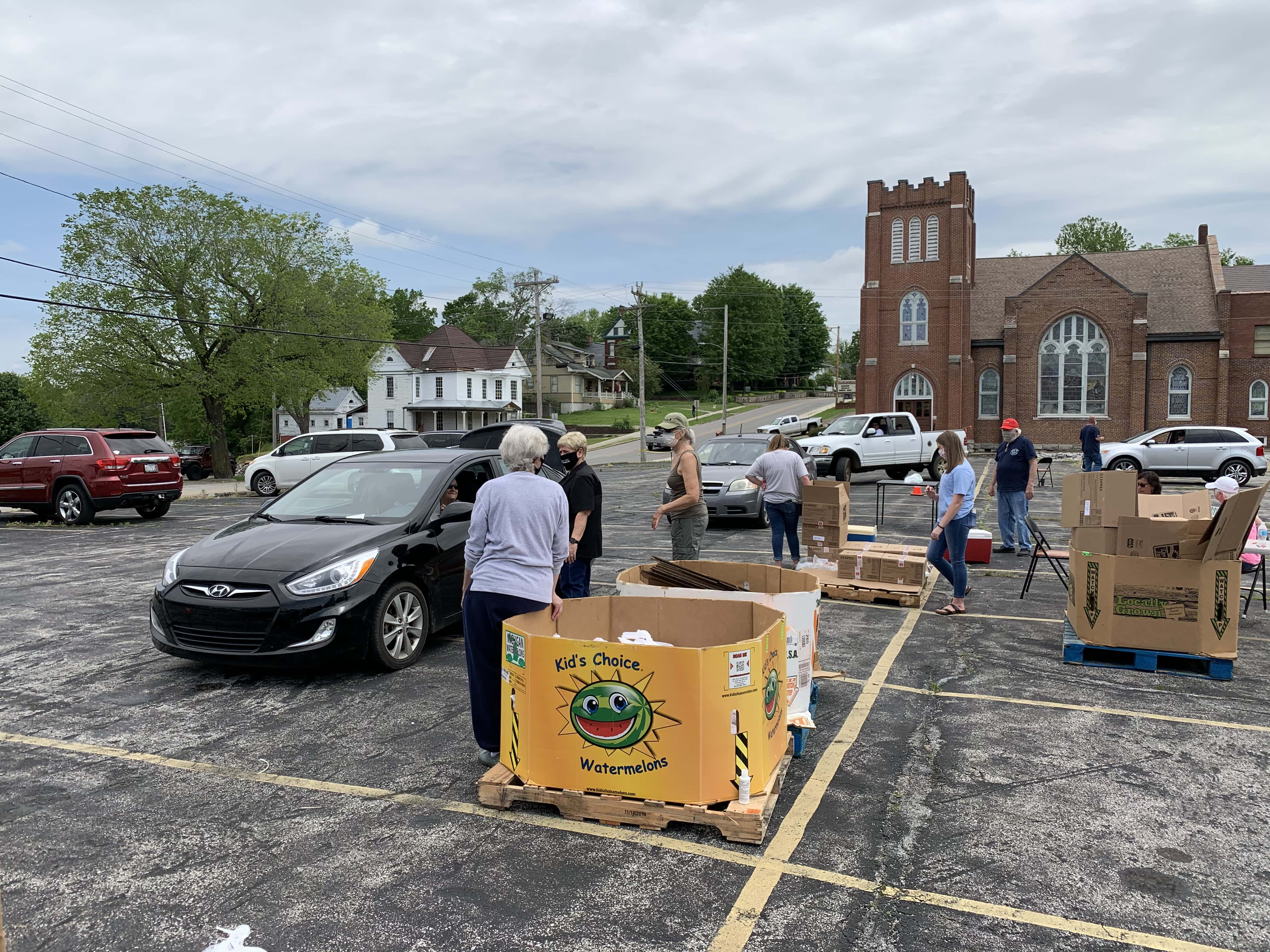 Trigg County Helping Hands partnered with Feeding America Kentucky's Heartland Friday to bring "emergency boxes" to residents in need of food.
Helping Hands board member Phillip Graham tells the News Edge they handed out about 500 boxes.
Graham says the event started about 45 minutes early because of traffic congestion at Cadiz Baptist Church.
In addition to operating the special food giveaway Friday, Helping Hands has a food bank on Line Street that is open Monday, Wednesday, and Friday from 10:00 AM to 1:00 PM.
Graham says there are numerous ways to support the Helping Hands organization.
Monetary donations can also be mailed to P.O. Box 1874, Cadiz, Kentucky, 42211. All donations are tax-deductible.