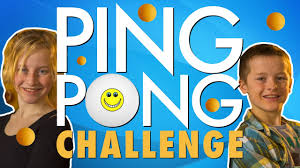 The Trigg County PVA is partnering with a local business to sponsor the Trigg County Ping Pong challenge to give people stuck at home during the COVID-19 pandemic a creative outlet and a chance to win prizes.
Lauren Fowler and her father Craig, owner of Fowler Construction, have created a Facebook page called the Trigg County Ping Pong Challenge. They are asking people to create an obstacle course in or around their home and shoot a video of a ping pong ball making its way through the course.
Once the video is shot, Fowler says you can upload it to the challenge Facebook page for a chance to win. Fowler Construction is donating a $200 first place prize, with $100 for second place, and $50 for third place.
Fowler adds everyone who enters will be eligible for a drawing to win a $25 gift card from Hancock's Market.
With outdoor public recreation becoming more limited due to the COVID-19 pandemic, Fowler says this is a way for people to spend time together and a do a project from home.
Video examples are on the Trigg County Ping Pong Challenge Facebook page. Fowler says the deadline to upload your video is April 15.