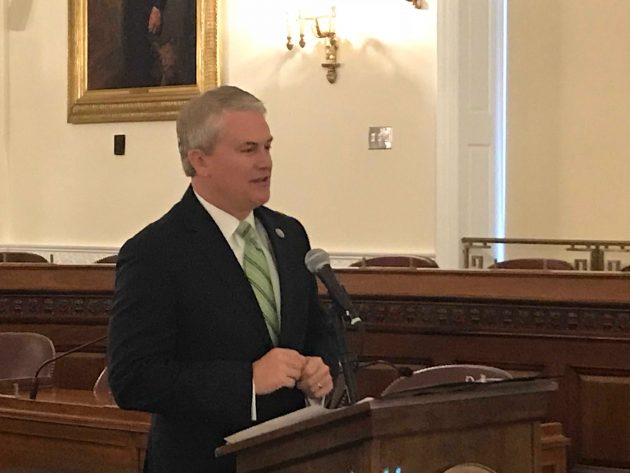 First District Congressman James Comer and Dr. J. Kyle Turnbo joined forces Thursday afternoon to host a town hall to address concerns made by constituents on what is being done during the COVID-19 pandemic.
Congressman Comer says the House of Representatives is expected to vote on the COVID-19 emergency relief bill Friday. He says the bill will feature a stimulus package that will send money to Americans by bringing the IRS, the Treasury Department, and the Social Security Administration together.

Comer says no action has to be taken to receive the benefits and adds the process to determine if you qualify for the stimulus check is simple.

The stimulus funding will be delivered in the same method as your tax return or other federal benefits. Comer urges all residents to be on the lookout for possible scams, as this bill moves forward.

In addition, Comer says they are working with rural hospitals who are facing struggles with not being able to conduct elective surgeries due to mandates from Governor Andy Beshear.

Additionally, Dr. Turnbo says you can expect to see more positive cases of COVID-19 to be confirmed, as test results continue to come back. He adds this pandemic has not been blown out of proportion and that COVID-19 is more dangerous than the flu.

Congressman Comer and Dr. Turnbo answered numerous questions from area residents. The complete town hall can be heard below.
WebReadyTM Powered by WireReady® NSI