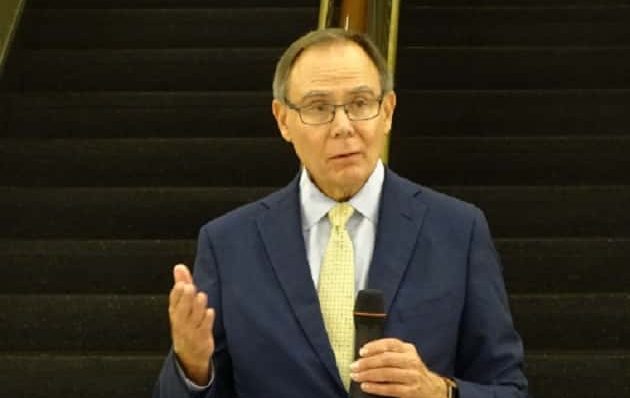 Longtime former Christian County Attorney Mike Foster has been appointed as a Special Justice to the Supreme Court of Kentucky. Governor Andy Beshear appointed Foster to represent the 1st Supreme Court District. Foster was one of two Special Justices appointed to a case in which Justice Debra Lambert and Justice Shea Nickell recused themselves.
Foster, a former KACo president, served as Assistant County Attorney for six years prior to being elected for nine terms as County Attorney, a total of 43 years. Foster stepped down and retired as County Attorney at the end of his term in 2018. At the time of his retirement, Foster was the longest-serving County Attorney in the history of the state of Kentucky.
Foster has been honored throughout the years for his numerous contributions to the community and his involvement in local civic affairs. He previously served as President of the Hopkinsville-Christian County United Way, Chairperson of the annual United Way Campaign, and Chairperson of the "Partners in Progress" fundraising campaign for the Hopkinsville Community College. Foster also organized the Big Brothers/Big Sisters program of Christian County in 1974 and served as president of the organization for three separate terms.
In addition, Foster served as president of the Hopkinsville Community College Foundation. He was honored by the Foundation last year and received the 2019 Bill Franklin Volunteer of the Year award from the Council for the Advancement and Support of Education (CASE) District III. That award recognizes the vital role of volunteers in institutional advancement.
Among the things Foster has done for the school include: helping inaugurate the annual golf scramble in 1990, donating highly coveted items to the foundation's annual gala dinner, and donating to the school's most recent capital campaign for the BuildSmart Emerging Technologies Center.
Foster has also served on numerous state boards and commissions having previously served as president of the Kentucky Association of Counties (KACo) and the Kentucky County Attorney's Association.