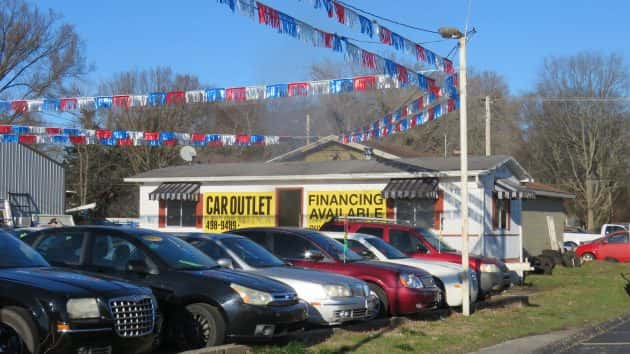 A Hopkinsville apartment and business were damaged in a fire on Fort Campbell Boulevard Friday afternoon.
Hopkinsville Fire Department spokesman Cpt. Michael Pendleton said the fire started with a space heater that burned a chair in an apartment behind Car Outlet.
A man staying in the apartment reportedly pushed the chair outside causing minor damage to the Car Outlet building.
Pendleton
 said the man whose name has not been released suffered minor injuries to his hand.
Firefighters from three stations were called to the fire just before 4 p.m.