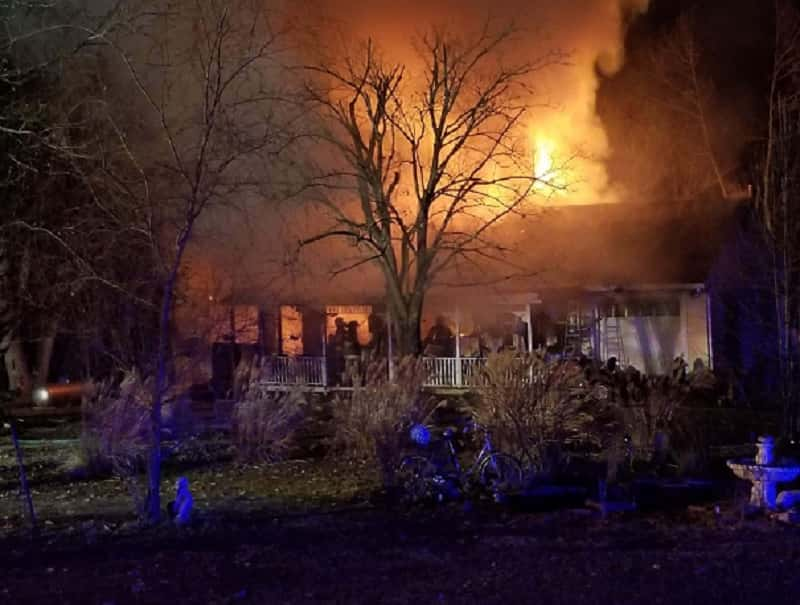 Firefighters battled a house fire in Caldwell County for over five hours Monday night but the home was still a structural loss.
Princeton Fire Chief Brent Francis says that crews responded to reports of a house fire in the 3000 block of Highway 70 just before six. He adds that when crews arrived on scene the entire left side of the house was fully involved and was already collapsing.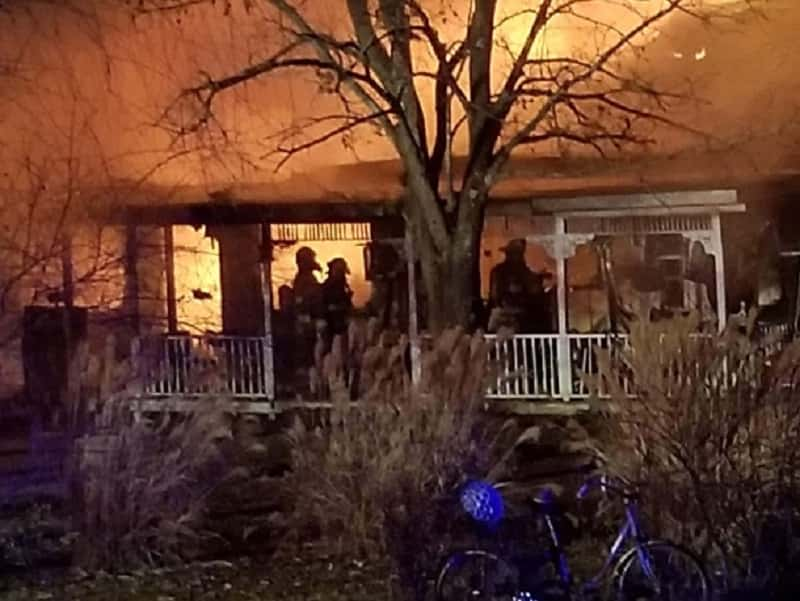 Chief Francis notes that firefighters were able to contain the blaze to the left side of the house and kept it from spreading to the basement. He reports that while the home sustained heavy structural damage and much of its contents were a complete loss, several items including a gun safe with guns, jewelry, and motorcycle were saved.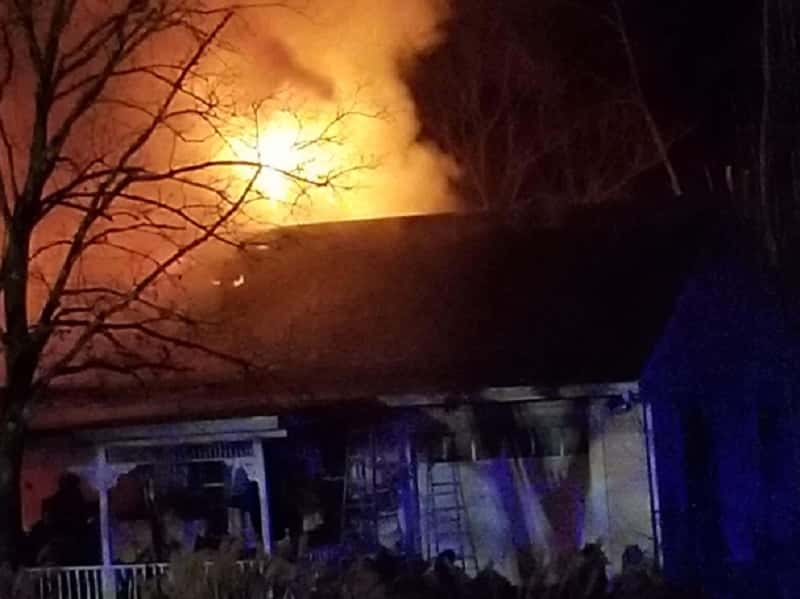 Chief Francis states that the fire seems to have originated in the living room but the cause is unknown. No one was home at the time of the fire and no injuries were reported in the incident.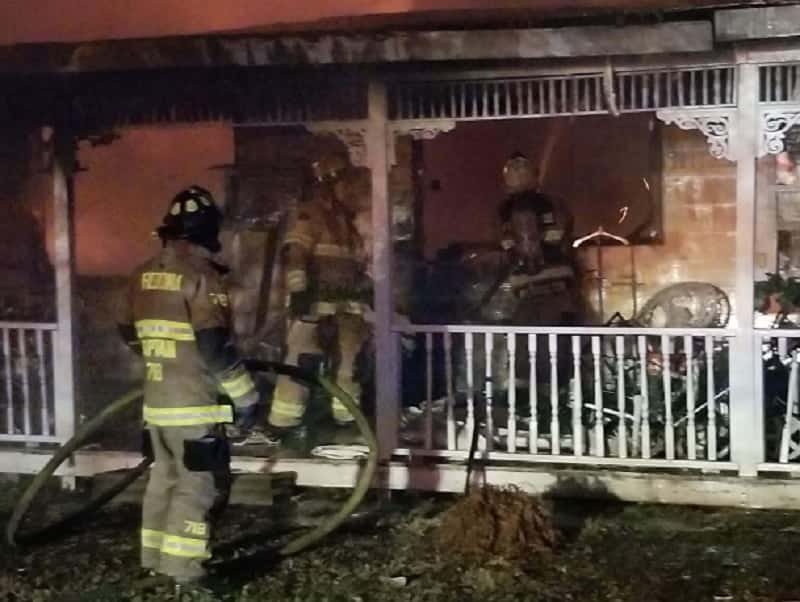 The Princeton Fire Department was also assisted at the scene by the Fredonia Fire Department and Caldwell County Sheriff's Office. Both the Kuttawa and Eddyville Fire Departments lent mutual aid by covering calls for the rest of the county while firefighters battled the blaze.
(Written By Audrey Lamb/WPKY)