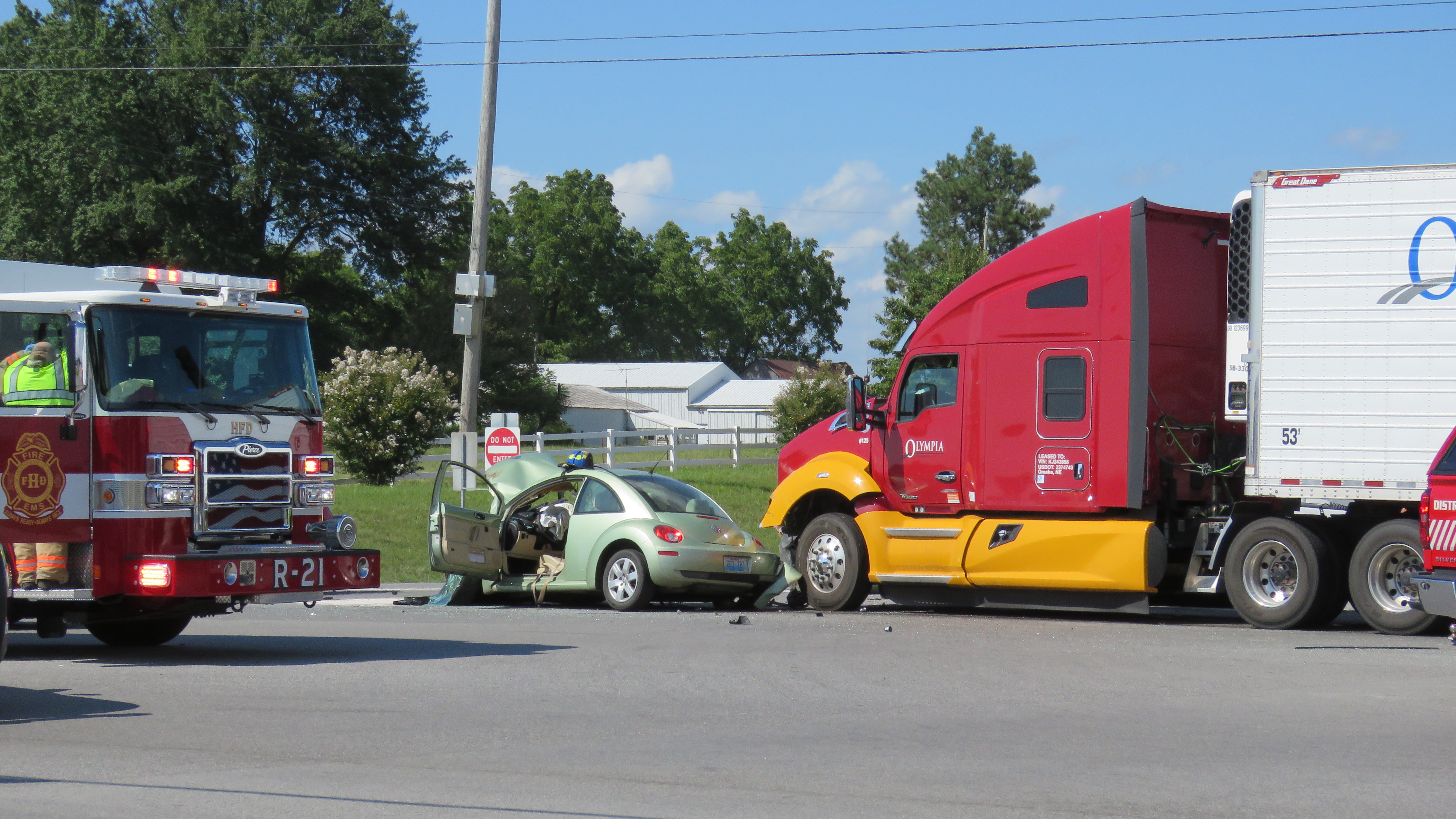 Police have released more information about a wreck involving a passenger car, a truck and a tractor-trailer on Pembroke Road that sent three people to the hospital Tuesday afternoon.
Hopkinsville Police say a tractor-trailer driven by 50-year-old Jerry Turpen of Georgia was northbound on Pembroke Road when he could not stop in time at the intersection of Eagle Way.
Turpen hit a car driven by 45-year-old Tracy Heaton of Elkton and a truck driven by 32-year-old Lydia Bravard of Hopkinsville.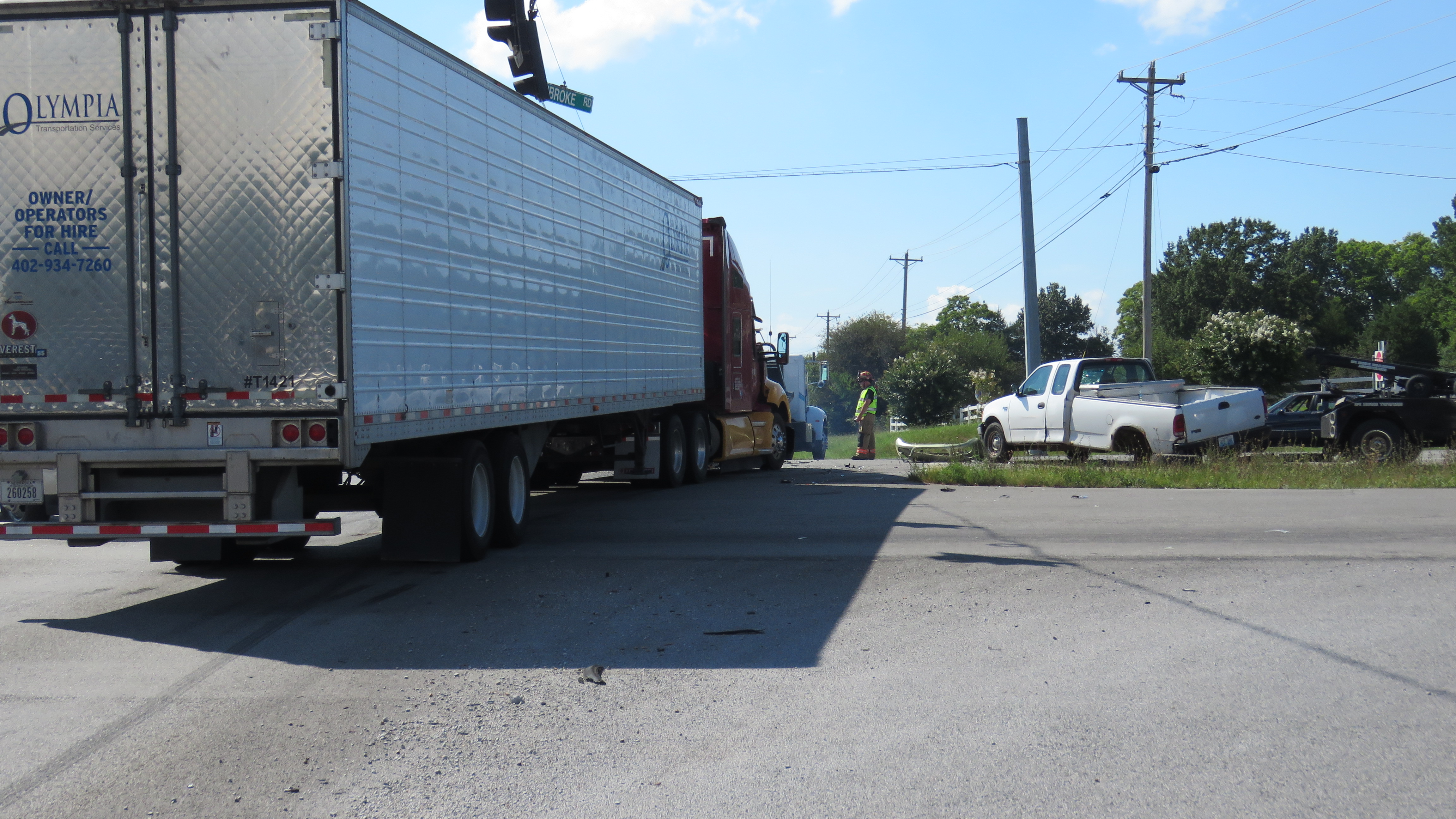 Bravard and Heaton were both reportedly eastbound on Eagle Way with a green light at the intersection.
Heaton and her passenger 19-year-old Dakota Cornelius of Elkton along with Bravard were taken by ambulance to Jennie Stuart Medical Center, the full extent of their injuries remains unknown.