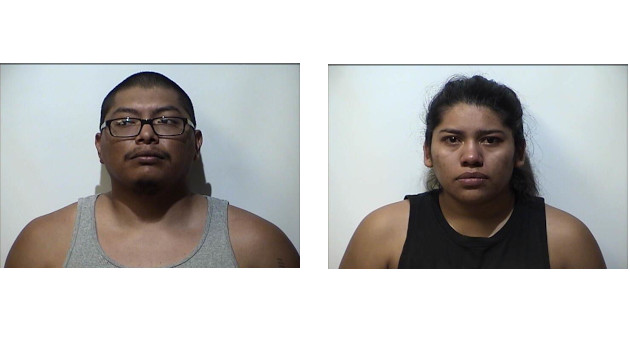 A Hopkinsville couple is charged with endangering the welfare of a minor, cultivating marijuana and receiving stolen property after a search of their home on East 13th Street Tuesday afternoon.
Hopkinsville Police say they went to the home for a criminal investigation and could smell a strong odor of marijuana from the sidewalk in front of the home.
Inside police found 24-year-old Jorge Zalpa and 21-year-old Maria Solis along with a 3-year-old child that was reportedly in the area of marijuana along with cookies with drugs inside.
Police were able to get a search warrant for the home and reportedly found 8 ounces of marijuana, scales, pipes, street signs, and three marijuana plants being grown.