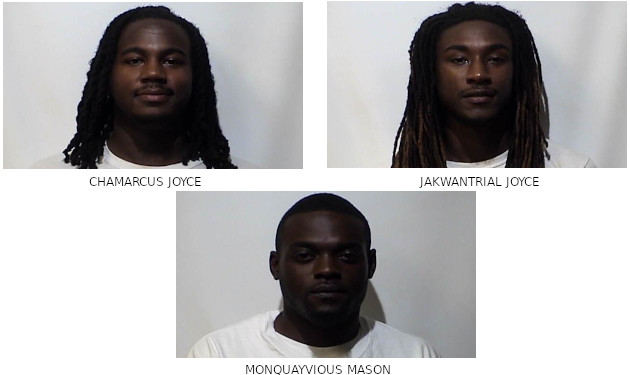 Three Hopkinsville men have been charged with first-degree wanton endangerment in connection with an October 2018 shooting on Greenville Road.
Hopkinsville Police say 19-year-old Chamarcus Joyce, 21-year-old Jakwantrial Joyce, and 23-year-old Monquayvious Mason were all arrested in connection with a shooting that left two homes and a car riddled with bullet holes in October of 2018.
Mason turned himself in to police on Saturday and Chamarcus Joyce and Jakwantrial Joyce were located by the Hopkinsville-Christian County Violent Crimes Task Force on Tuesday.
Police are still looking for 25-year-old Deaerion Downey in connection with the shooting.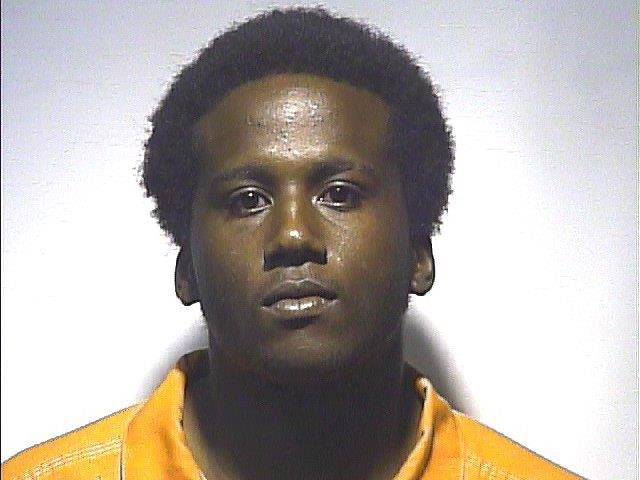 Police ask if you have any information regarding his whereabouts that you call the Hopkinsville Police Department at 270-890-1300, or you can submit an anonymous tip through Crime Stoppers at 270-887-TIPS (8477).