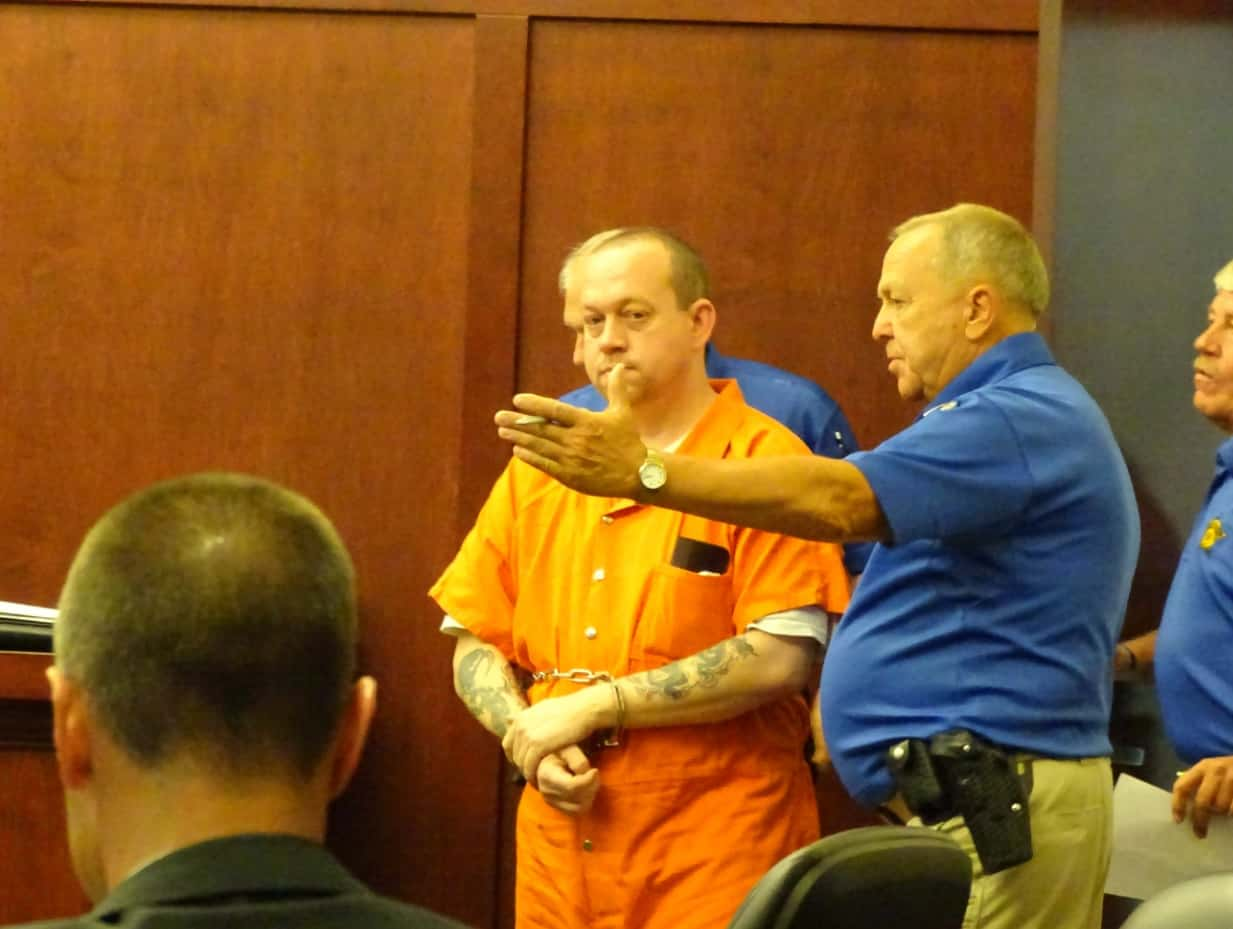 A former Trigg County man indicted on child sex abuse charges earlier this year appeared for a hearing in Trigg Circuit Court Wednesday afternoon for a motion to amend his indictment of when the alleged offenses occurred.
39-year old Richard Baker is charged with first-degree sodomy – victim under 12-years of age and promoting sex performance by a minor under 16-years of age. The charges are in connection to a Kentucky State Police investigation that began in March 2017 after they received information Baker had sexually abused a child under 12-years of age while he lived in Trigg County.
Judge C.A. "Woody" Woodall granted a motion filed by the Commonwealth's Attorney to amend the dates on both counts on the indictment.