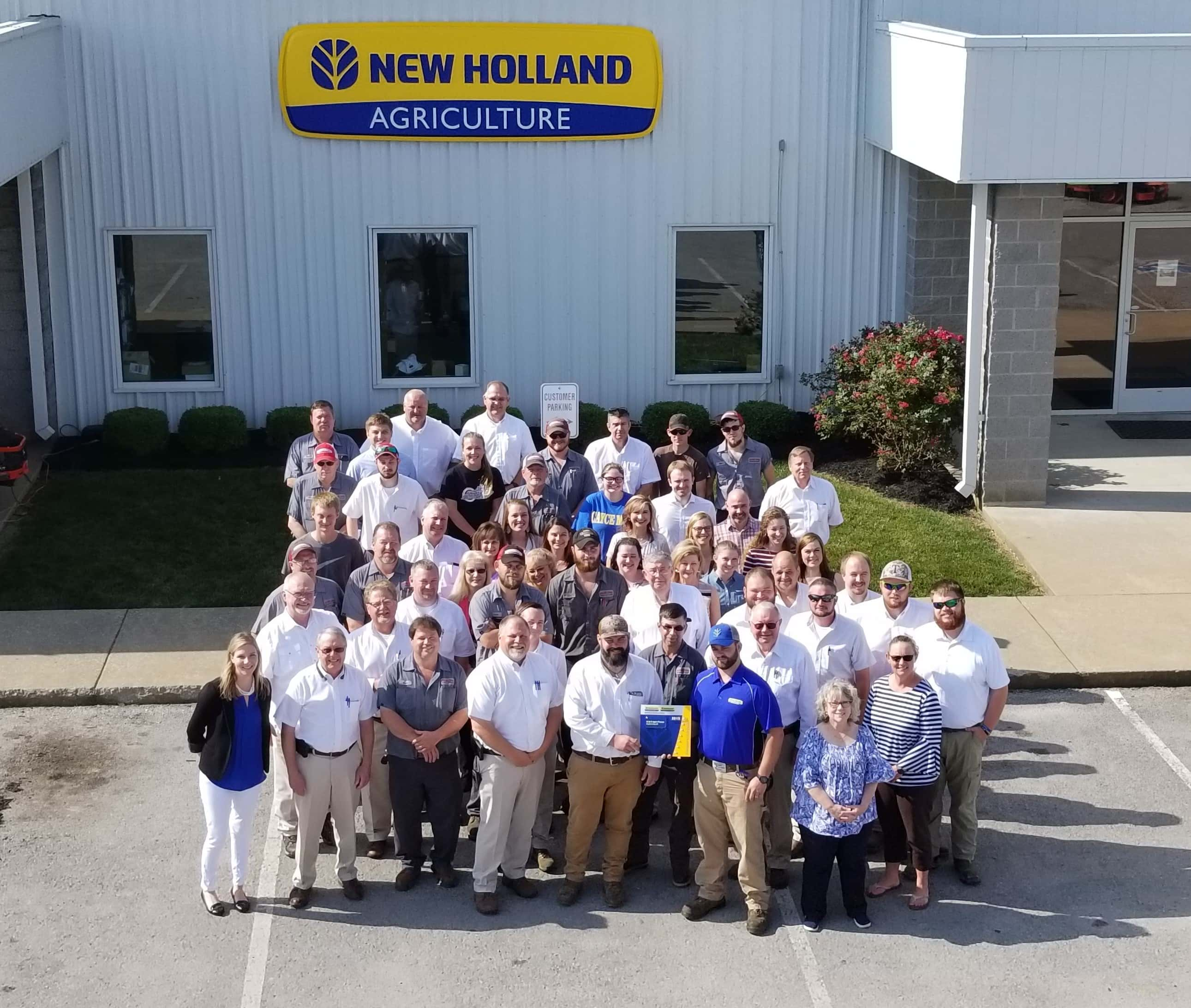 H&R Agri-Power in Hopkinsville was recently honored with an award from New Holland that recognizes an outstanding commitment to serving customers after the sale of equipment.
The award known as the 'New Holland Service Excellence President's Club Award' is given to dealers who have demonstrated an outstanding commitment to customers for any aftersale needs. The program, now in its 25th year, sets the standard for consistently positive customer experiences by reinforcing the value of specific business practices across all New Holland dealerships.
Paul Hatfield, Director of Aftersales at New Holland in North America says they are grateful to H&R Agri-Power for making service after the sale such a paramount priority in its business practices.
Hopkinsville Store Manager Jim Lancaster notes receiving this award means a lot to them and adds their company was built on a commitment to provide excellent customer service.
H&R has been a New Holland dealer since 1983 and is located at 4900 Eagle Way Bypass in Hopkinsville.