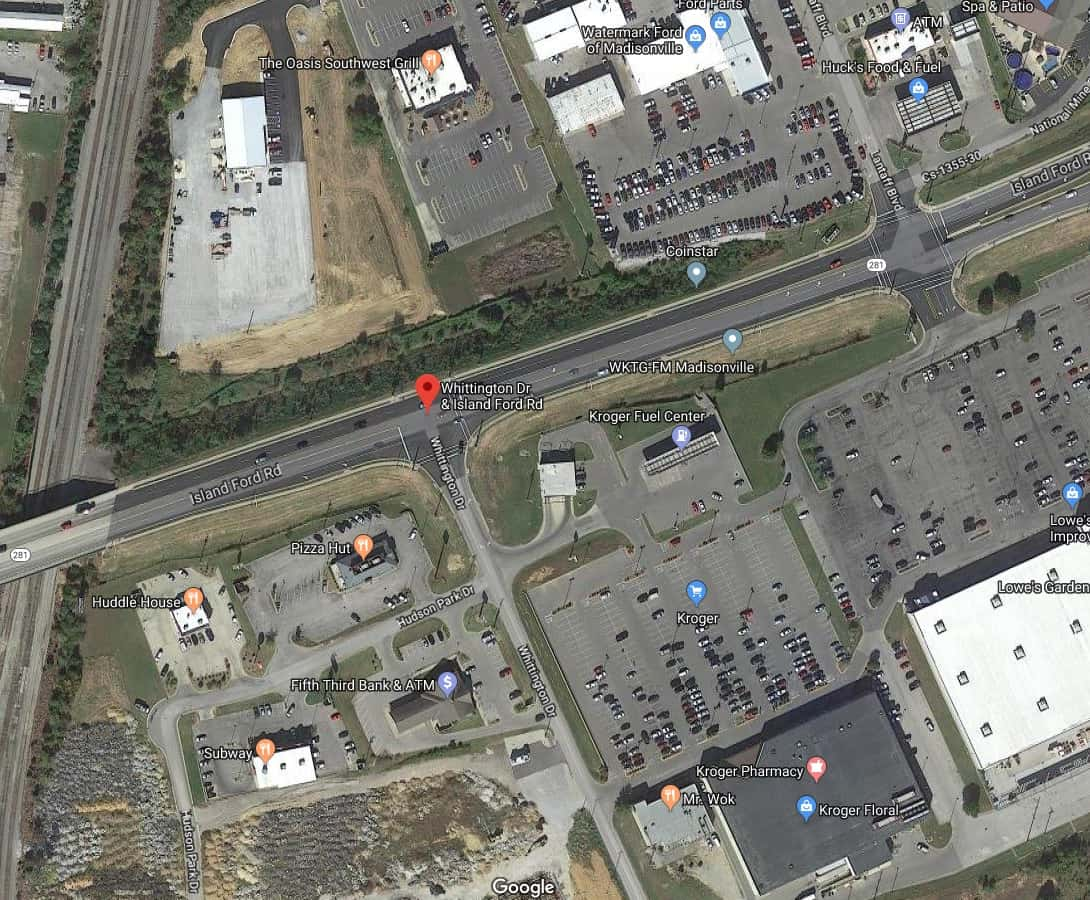 A man was injured in a two-vehicle crash in Madisonville Tuesday afternoon.
Madisonville Police report the wreck occurred shortly after 4:00 p.m. at Island Ford Road and Whittington Drive when 27-year old Devin Todd of Madisonville was driving northbound and lost control of his pickup truck. Police say Todd's truck then crossed into the southbound lane and crashed into a southbound pickup truck driven by 45-year old Terrance Seargent of Madisonville, who could not avoid the collision.
Seargent was taken to the hospital for treatment of injuries, and Todd was uninjured in the wreck.