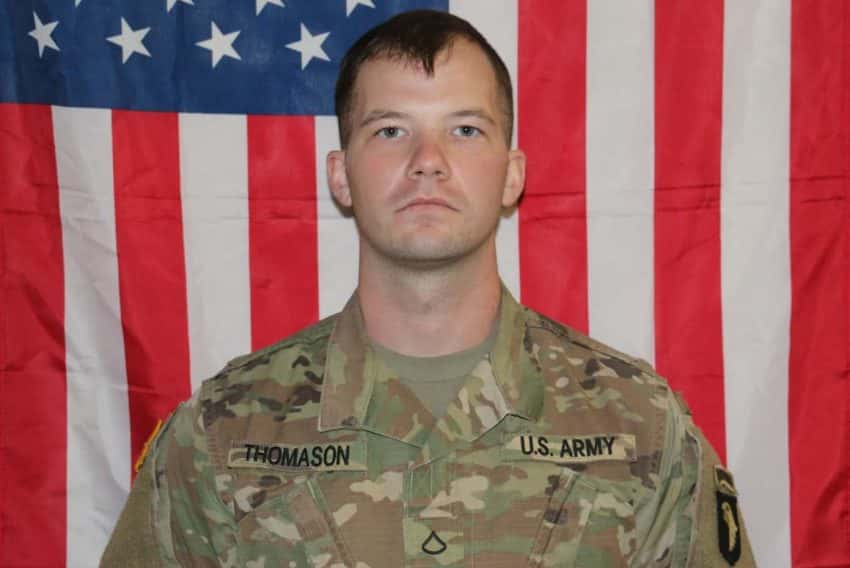 Governor Matt Bevin has directed that U.S. and Kentucky flags at all state office buildings be lowered to half-staff Thursday in honor of a Fort Campbell soldier who died in Syria last month.
The Department of Defense previously announced 28-year old Private First Class Michael A. Thomason of Lincoln Park, Michigan, died April 29, 2019, in Kobani, Syria while supporting Operation Inherent Resolve. Officials said Thomason died of wounds sustained from a non-combat incident and he will be interred Thursday.
Pfc. Thomason was assigned to the 2nd Battalion, 327th Infantry, 1st Brigade Combat Team, 101st Airborne Division (Air Assault) at Fort Campbell.
Governor Bevin encourages individuals, businesses, organizations, and government agencies to join in this tribute of lowering the flag in honor of Thomason.