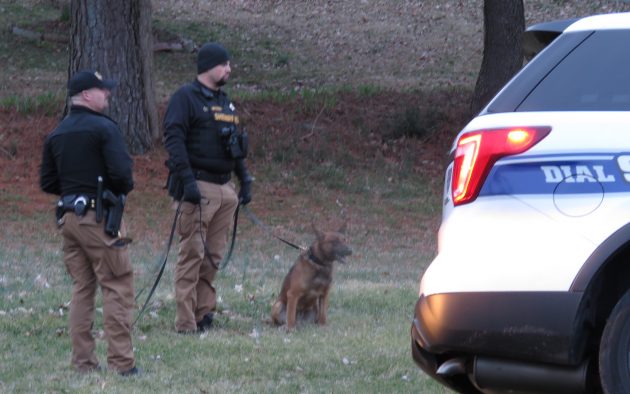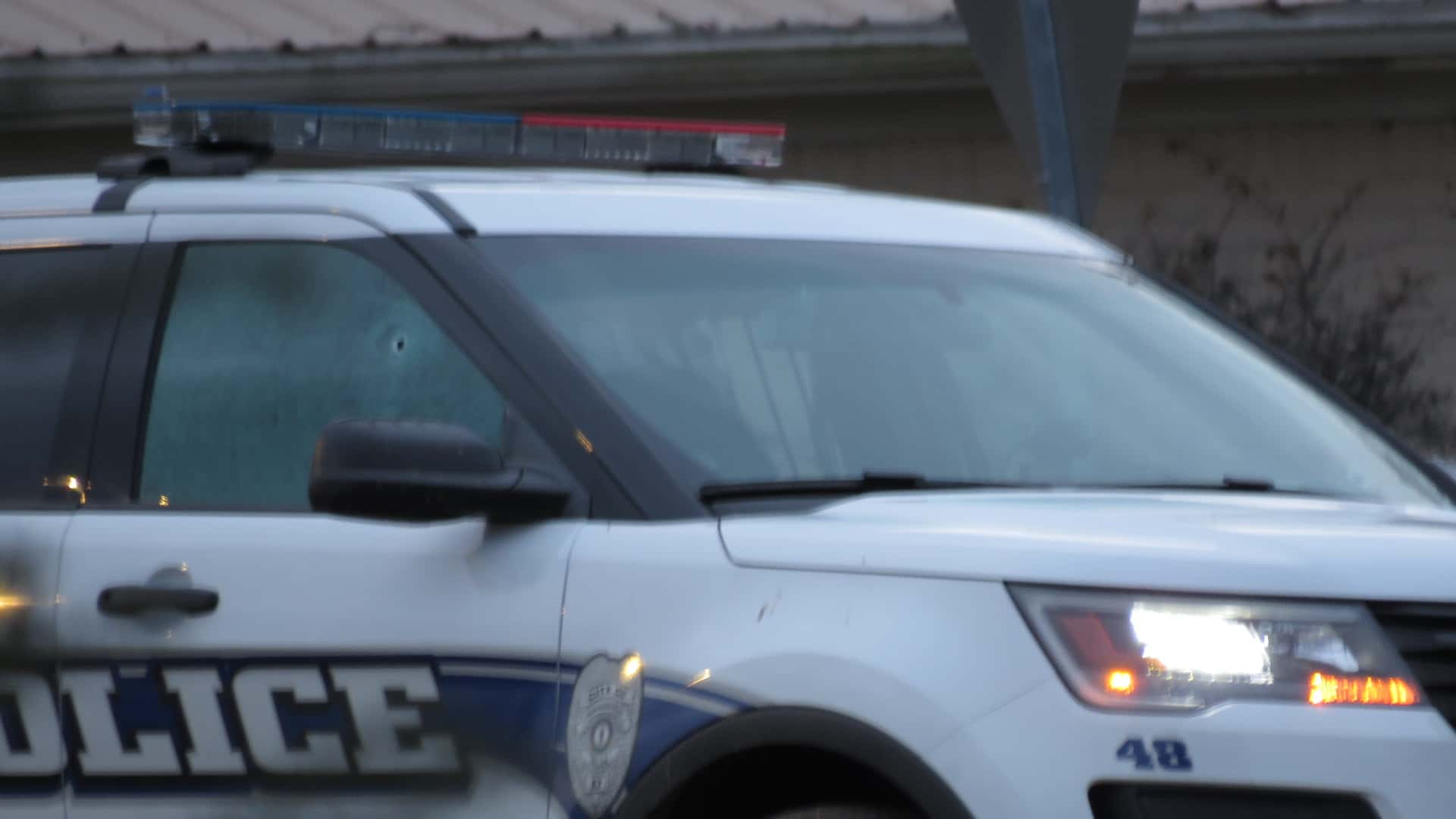 The Montgomery County Sheriff's Office is reporting a suspect involved in the Hopkinsville robbery and officer shooting has been apprehended by multiple agencies in the 2900 block of Highway 48/13.
Meanwhile, a Hopkinsville Police officer is hospitalized at Skyline Medical Center after he was shot twice during a pursuit early Monday morning on North Drive.
Hopkinsville Police Chief Clayton Sumner said during a news conference at the police department Officer Jeremy Davidson remains in stable condition.  Sumner says officer Davidson was shot in the head and the arm.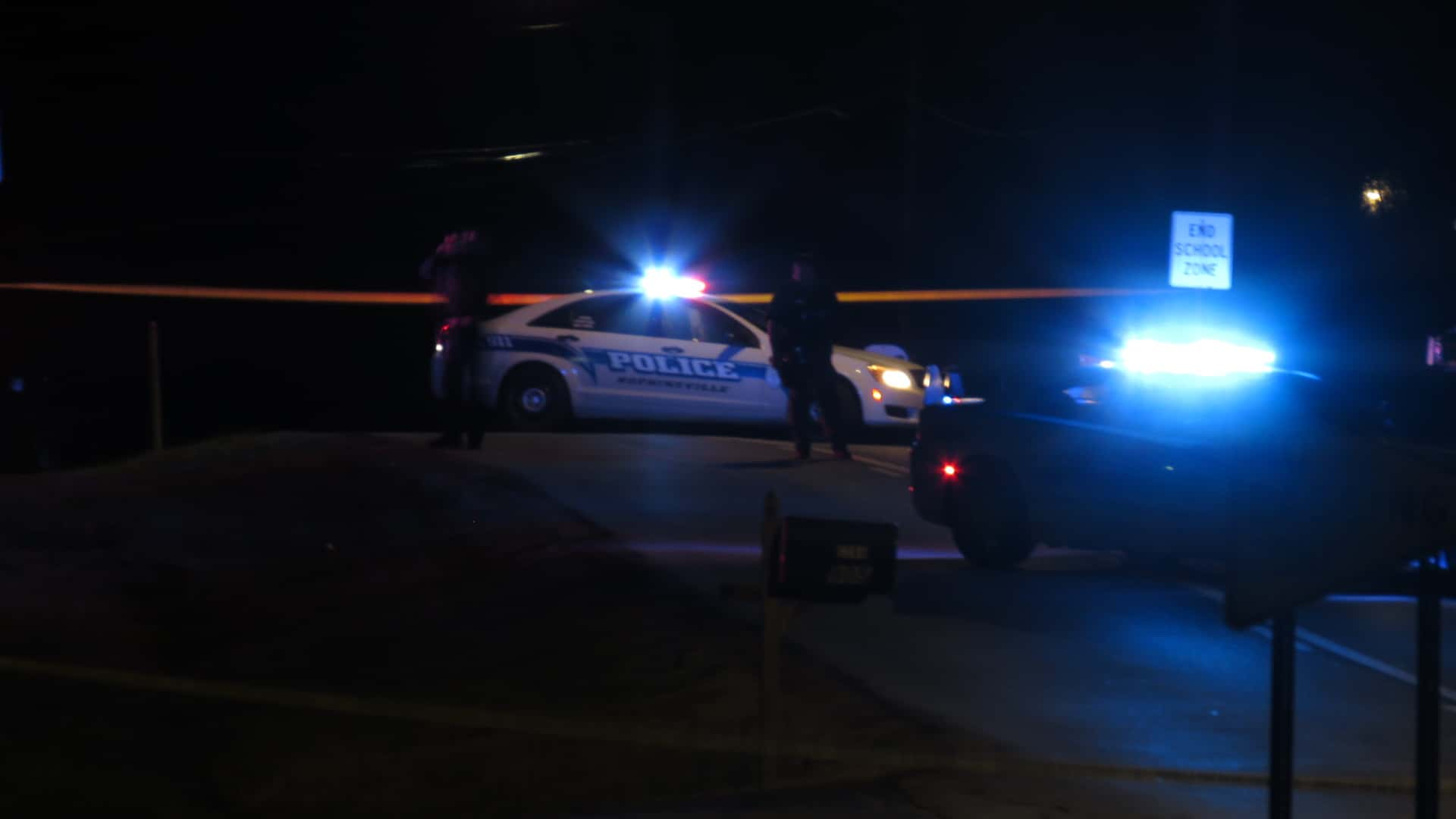 Chief Sumner says the pursuit began after a vehicle was reportedly stolen from Walmart Supercenter around 1:30 am.
The Chief says two pursuits began around the same time.
According to Police, the initial robbery was reported by a customer at Walmart on Clinic Drive who told the dispatcher she was robbed by masked men armed with a gun in a dark colored Dodge vehicle.  The suspects reportedly took the woman's Chevy Tahoe and hit her friend in the face.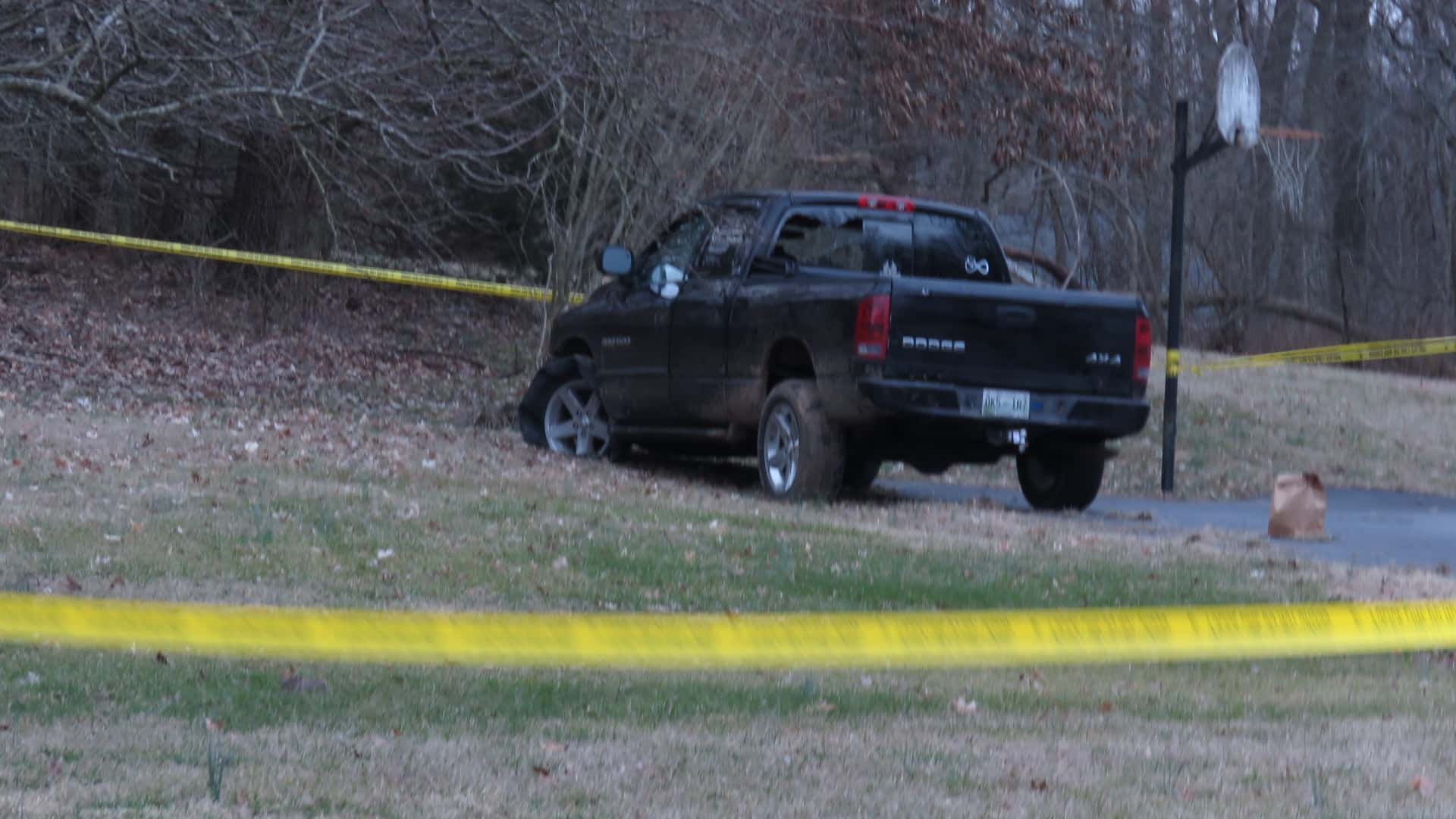 Chief Sumner says both suspect vehicles have been located.  Police reportedly located the suspect vehicle shortly after 4:15 am at 1015 Sanderson Drive.  The vehicle was pulled all the way to the end of the driveway. Police reports indicate the black Dodge pickup was reported stolen out of Tennessee.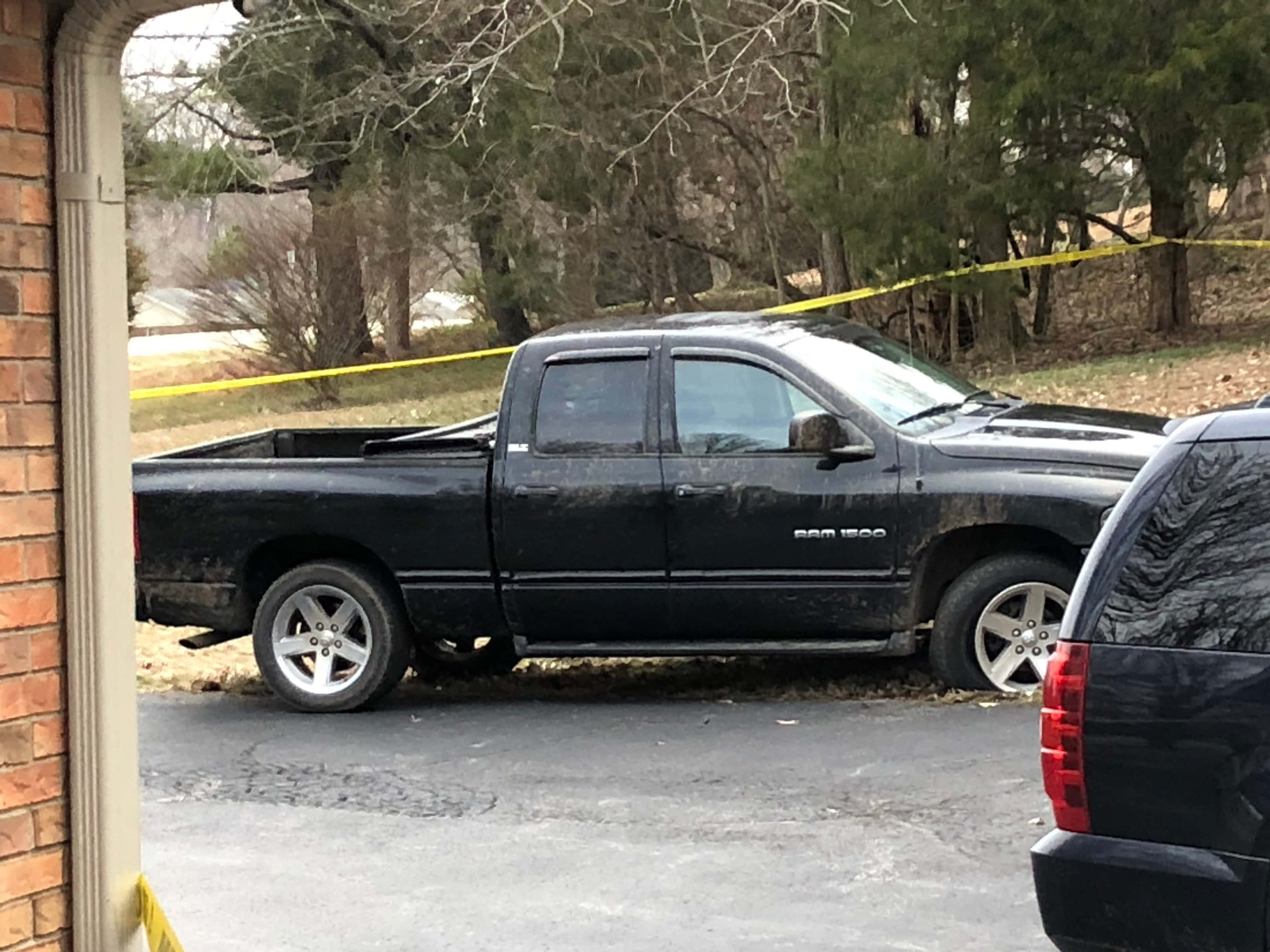 Police say an assault rifle was likely used by the suspect in the shooting.  Reports indicate an AR-15 assault rifle was found in  the baseball dugout at University Heights Academy Monday morning.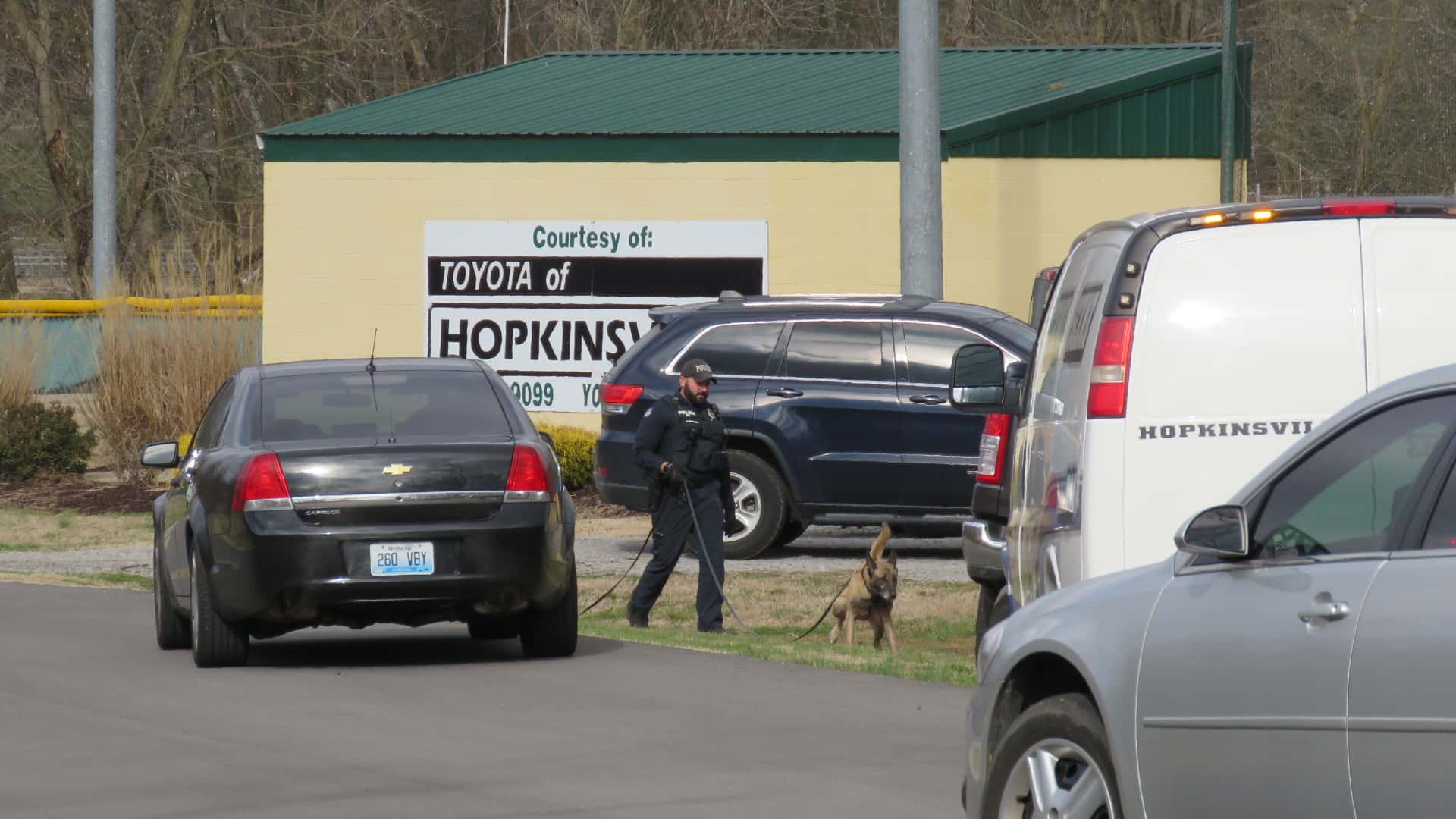 Chief Sumner said it could be up to three suspects involved in the shooting and robbery.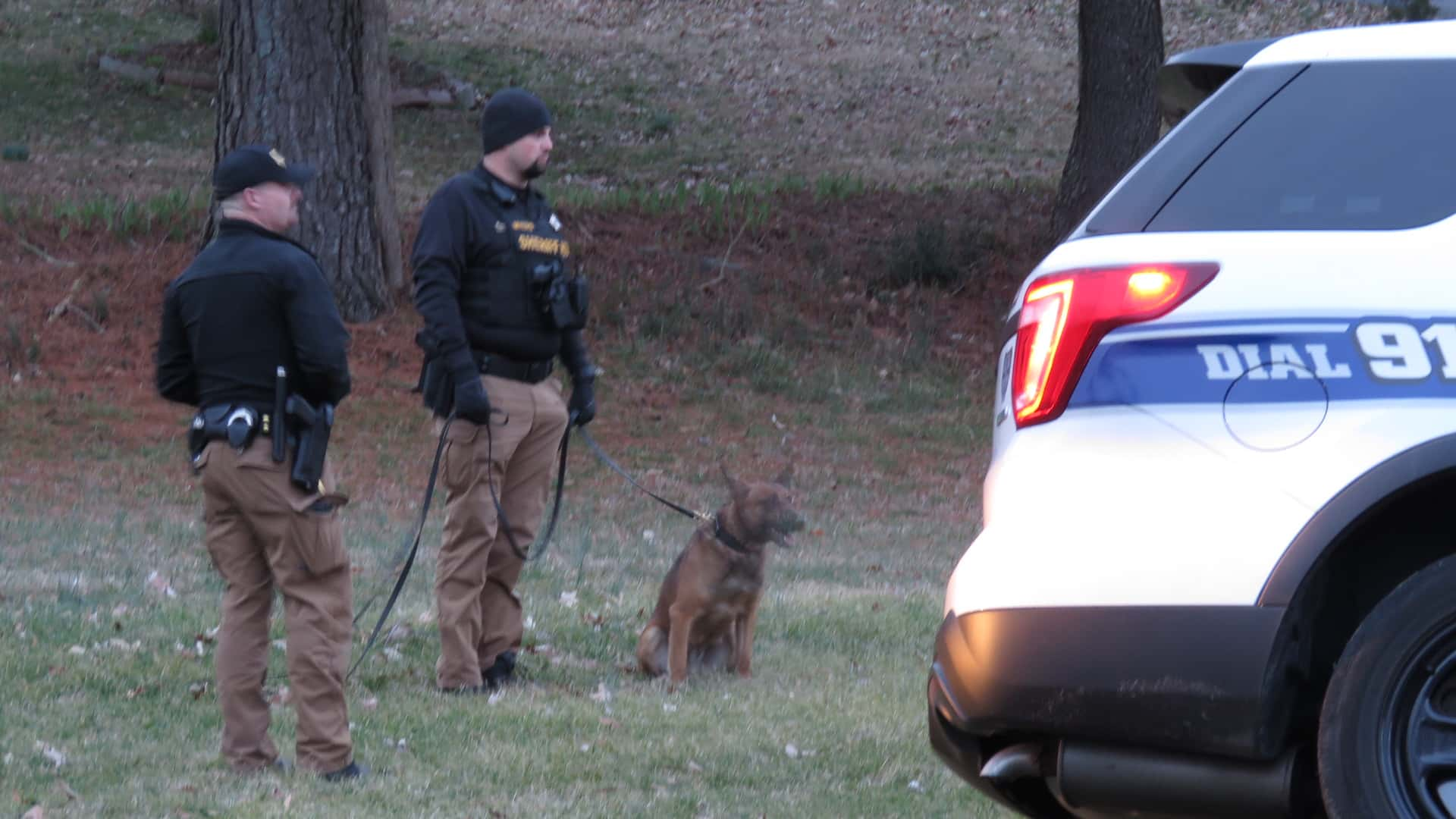 A portion of North Drive and Sanderson Drive remained closed near the scene of the shooting and in the area where the black Dodge truck was located.