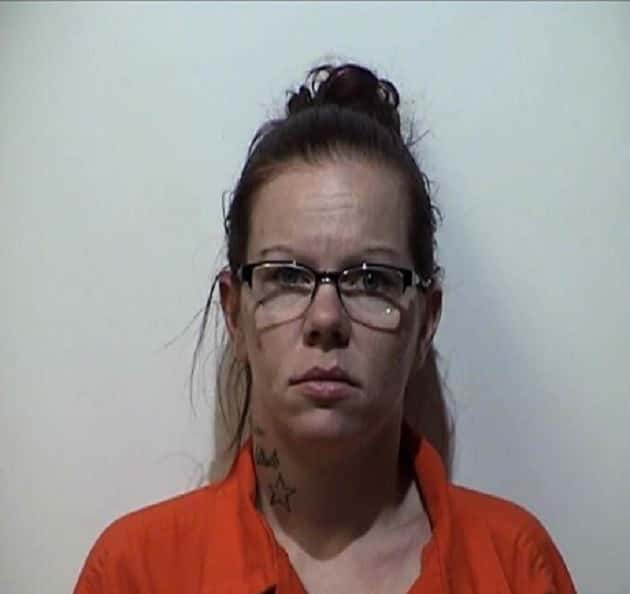 Two Hopkinsville residents are facing various charges after allegedly stealing a vehicle from a home on Mohawk Trail.
A Hopkinsville man filed a report with police around noon Wednesday stating that someone had stolen his deceased mother's 1991 Chevrolet pickup truck from her residence sometime after Monday afternoon.
Police say an officer leaving the scene of the crime noticed a vehicle matching the description of the stolen truck traveling on Christian Quarry Road toward East 9th Street. The officer followed the vehicle until it pulled into a gravel lot beside 1514 East 9th Street and stopped. The two occupants, later identified as 31-year old Amy Hodge and 32-year old Steven Hodge, then got out of the truck and fled on foot. Police say Amy stopped running and was apprehended, while Steven Hodge continued to flee toward East 9th Street until he was located and detained.
During a search of the vehicle, police reportedly found a screwdriver used to steal the vehicle, along with a black bag that contained a plastic bag with a metal spoon, a piece of cotton ball and a Monopoly game piece with white residence. Officers say they also located a used syringe in the truck's glove compartment and blue plastic gloves in the pocket of Amy's jacket.
Amy Hodge was lodged in the Christian County Jail, while Steven was cited to court. Both subjects are charged with receiving stolen property under $10,000, fleeing or evading police on foot, and possession of drug paraphernalia. Steven Hodge was also charged with operating on a revoked or suspended operator's license.