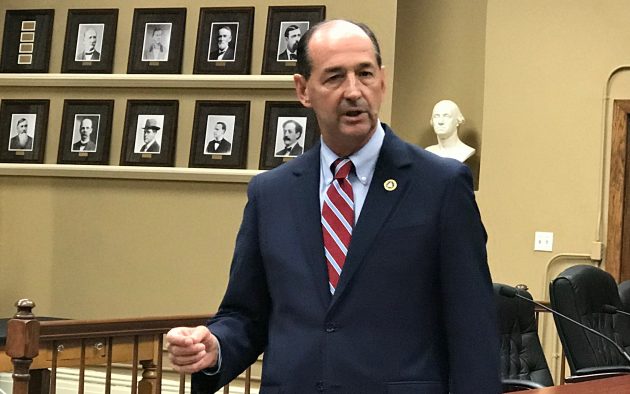 House Minority Floor Leader Rocky Adkins says he will bring Frankfort to the people if elected Governor of Kentucky.
Adkins spoke to more than 25 people Monday night during a campaign stop at the Christian County Courthouse with a focus of bringing some respect back to Frankfort.
Adkins adds he will focus on keeping the promises the state made to teachers and public employees.
He noted the focus of his campaign will be to bring Frankfort to the people of the state.
Adkins was accompanied by his running mate Stephanie Horne, who is a member of the Jefferson county Board of Education. Horne says the 567,000 Kentucky school children are the reason she is running.
Adkins kicked his campaign off last Wednesday and has been making his way across the state ever since. He was in Murray prior to the Hopkinsville stop and will continue to Bowling Green Tuesday.