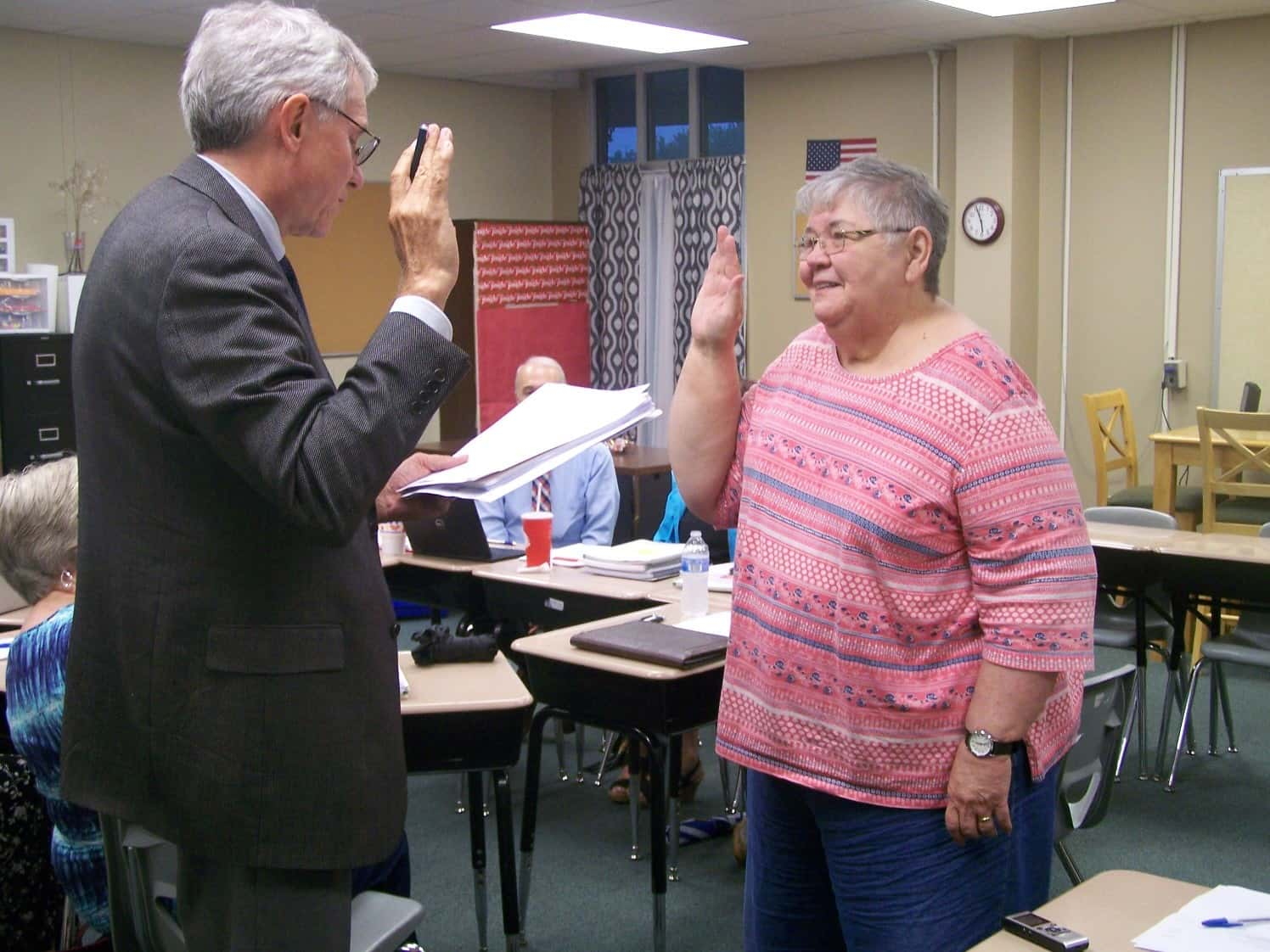 The newly appointed board member of the Trigg County Board of Education was officially sworn-in during a special called meeting Tuesday night at the Intermediate School. Superintendent Travis Hamby announced Tuesday afternoon the interim state education commissioner had appointed Linda Wood to the seat vacated by former board member Sharon Simmons, who resigned earlier this year.
Wood has an extensive background in education and retired after a 30-year career working with child and youth programs in Fort Knox. Since retiring, Wood has taught college courses for the University of Louisville and the Campbellsville University through their education departments. She holds a Bachelor's Degree in Early Childhood Administration from the University of Massachusetts and a Master's Degree in Education with a concentration on Youth Development and Recreation from the Concordia University in Saint Paul, Minnesota.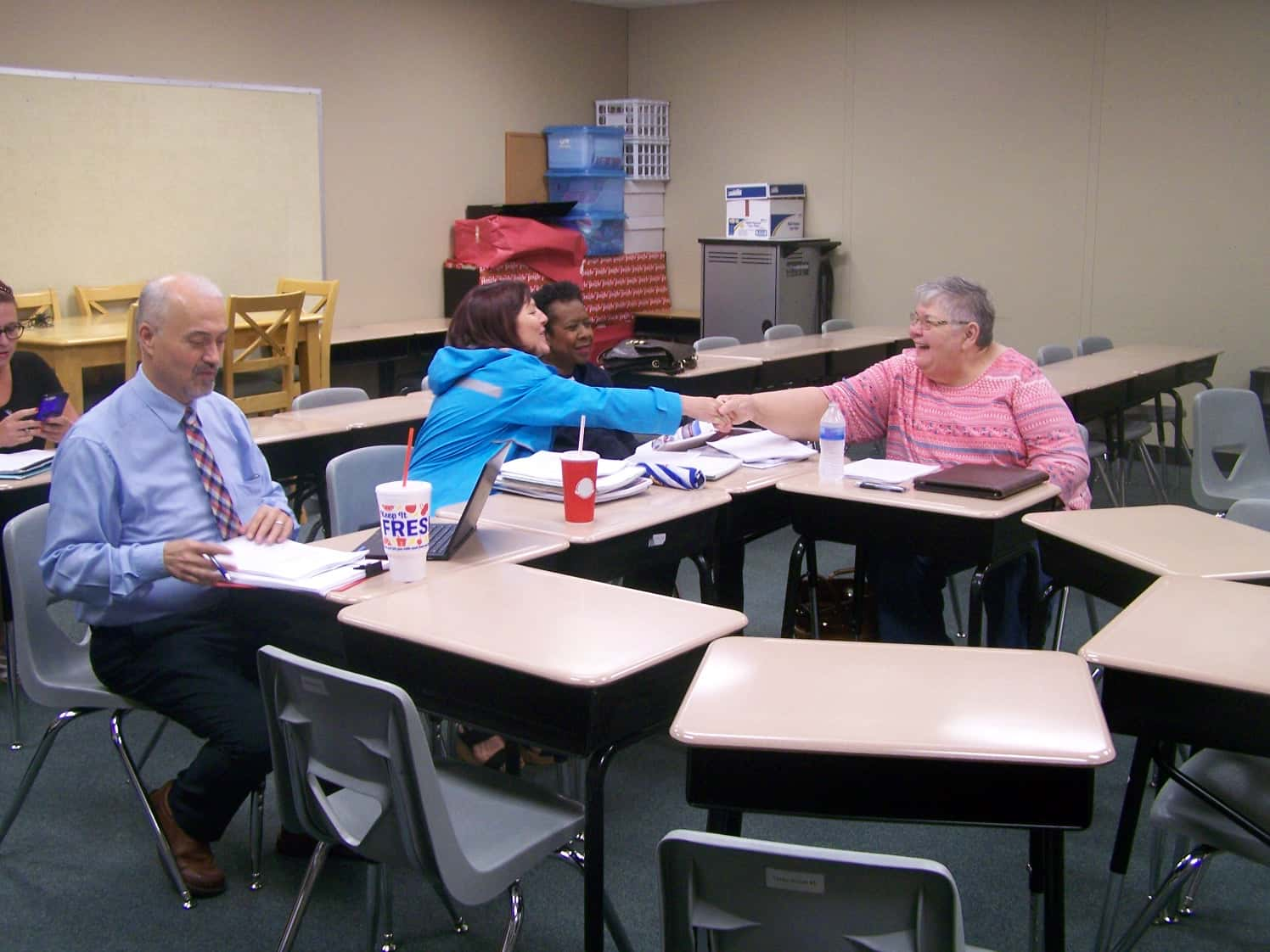 Wood tells the News Edge she has lived in Cadiz one year and applied for the board seat because she wants to help the school district.
Wood is thrilled about the appointment.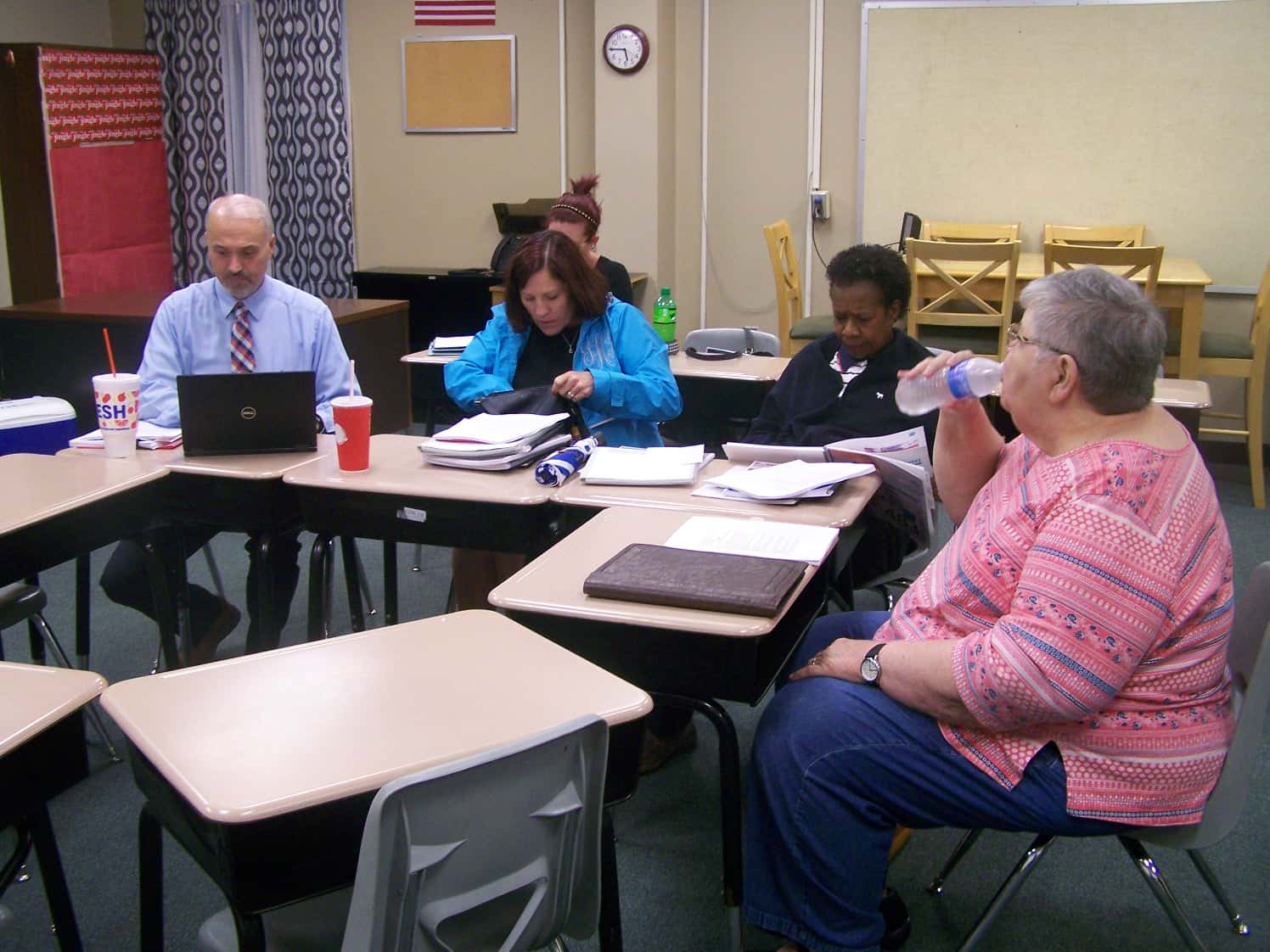 She will serve the remainder of Simmons' term, which expires at the end of 2018; however, Wood intends to run for the board seat in the November General Election.
Wood was sworn-in by school board attorney Howell Hopson.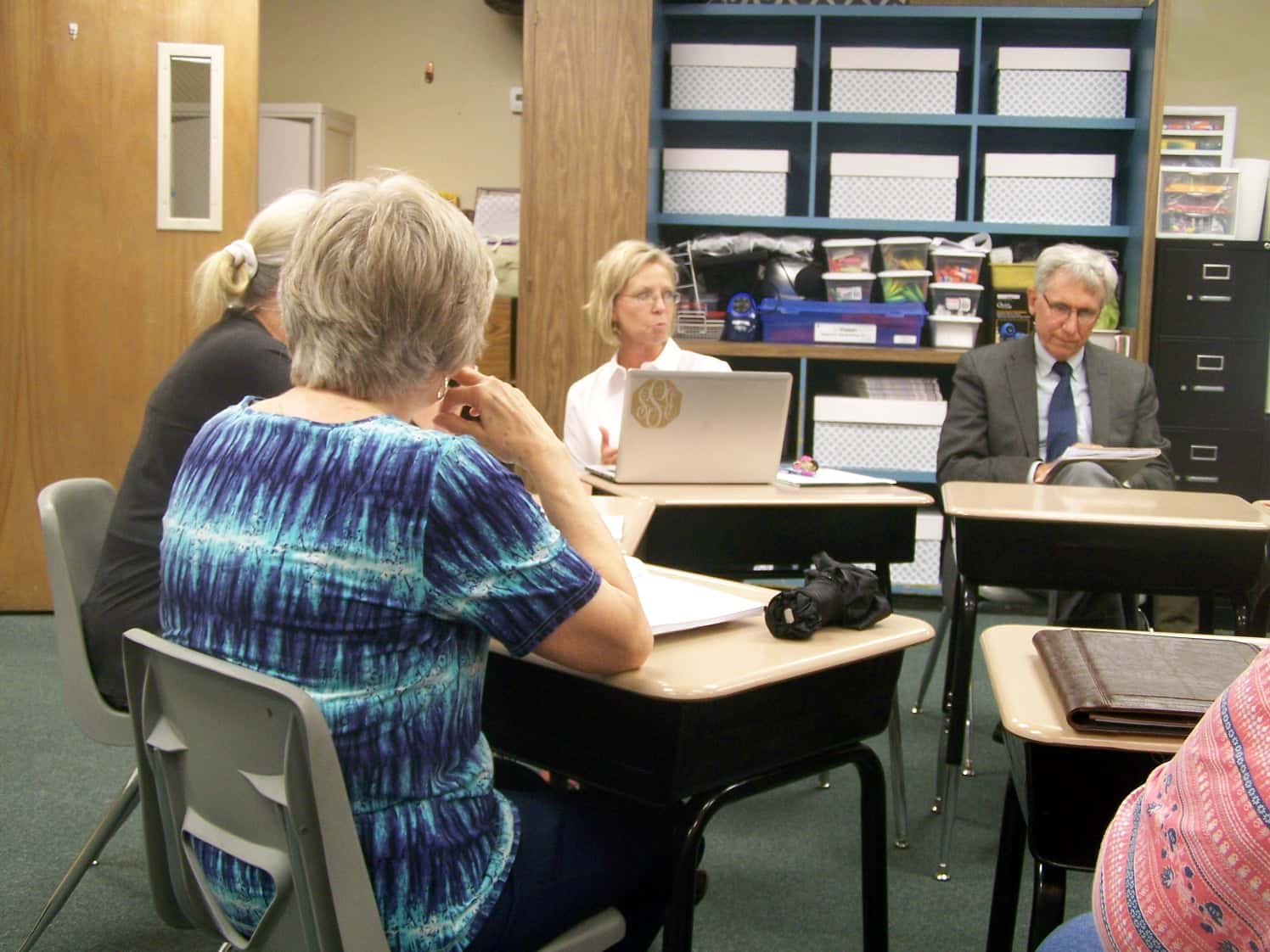 Superintendent Hamby tells the News Edge he is enthusiastic about the appointment and looks forward to working with Wood.
Wood was sworn-in by school board Attorney W. Howell Hopson, III.
After the swearing-in ceremony, board members approved the first reading of Board Policy revisions for the Fiscal Year 2019, which was presented by Assistant Superintendent Beth Sumner.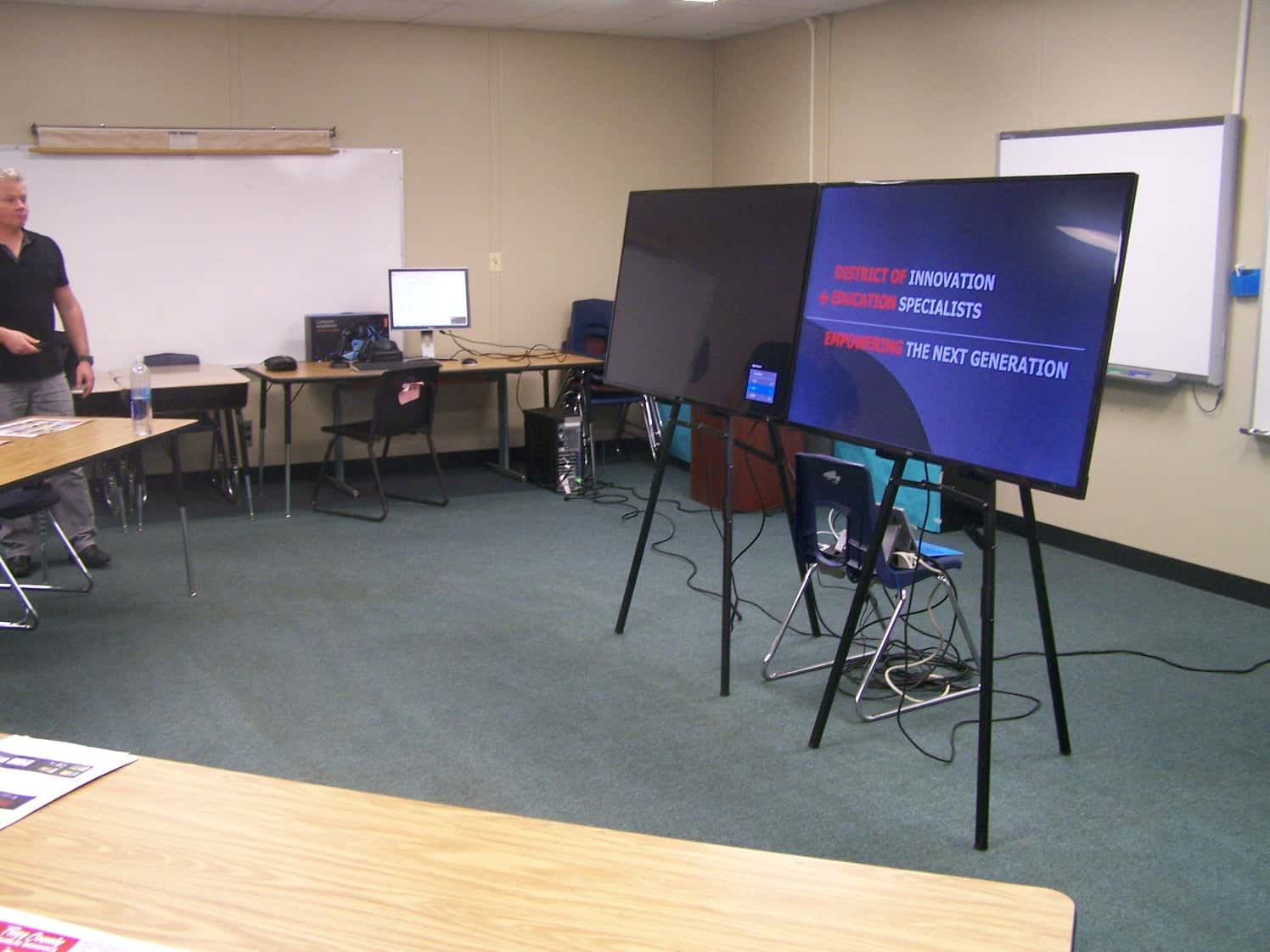 Board members also heard presentations from three architectural firms: Sherman Carter Barnhart, RossTarrant, and RBS Design Group. Superintendent Hamby says they asked the architects to look at the entire district facility plan, specifically the elementary school while working with a constraint of limited bonding potential in the amount of just over $12 million dollars.
Another firm, JKS Architects & Engineers will make its presentation during the regular school board meeting Thursday night.