MON – FRI 7 AM – 8 PM
SAT: 7 AM – 8 PM
SUN:  9 AM – 8 PM
Here are some of the great specials you'll find at your Neighborhood Market

FIND THE STEAMTABLE MENU HERE!
PRICES GUARANTEED MAY 23 – MAY 28, 2018
DAIRY—
PRAIRIE FARMS WHOLE, 2%, 1% AND SKIM MILK ½ GALLON $1.69
PRAIRIE FARMS ICE CREAM GALLON $4.99
NORTH STAR DREAM BAR 12 PACK 2/$5.00
NORTH STAR FUDGE BAR 12 PACK $2.69
PURITY PREMIUM ICE CREAM 48 OZ $2.99
PURITY MINI ICE CREAM SANDWICHES 16 PACK $2.99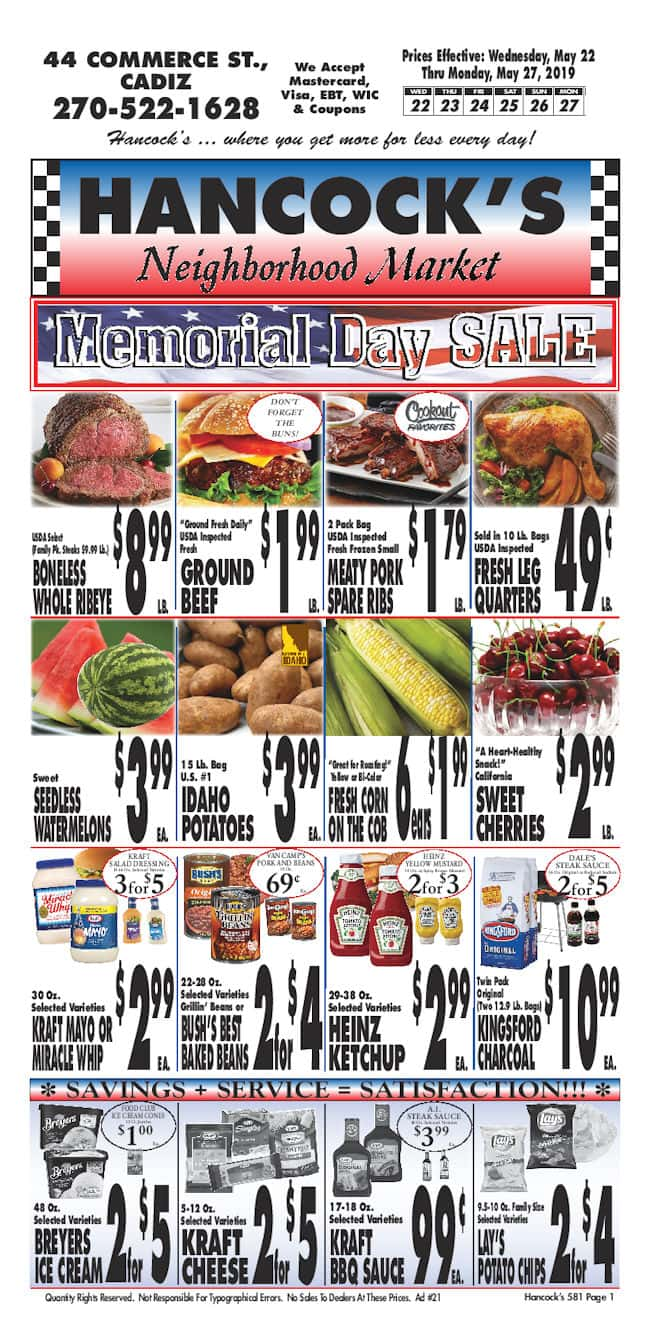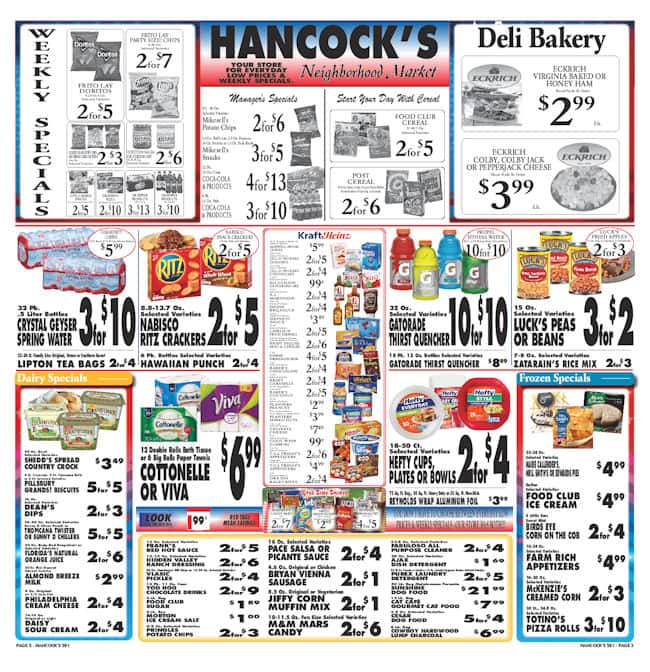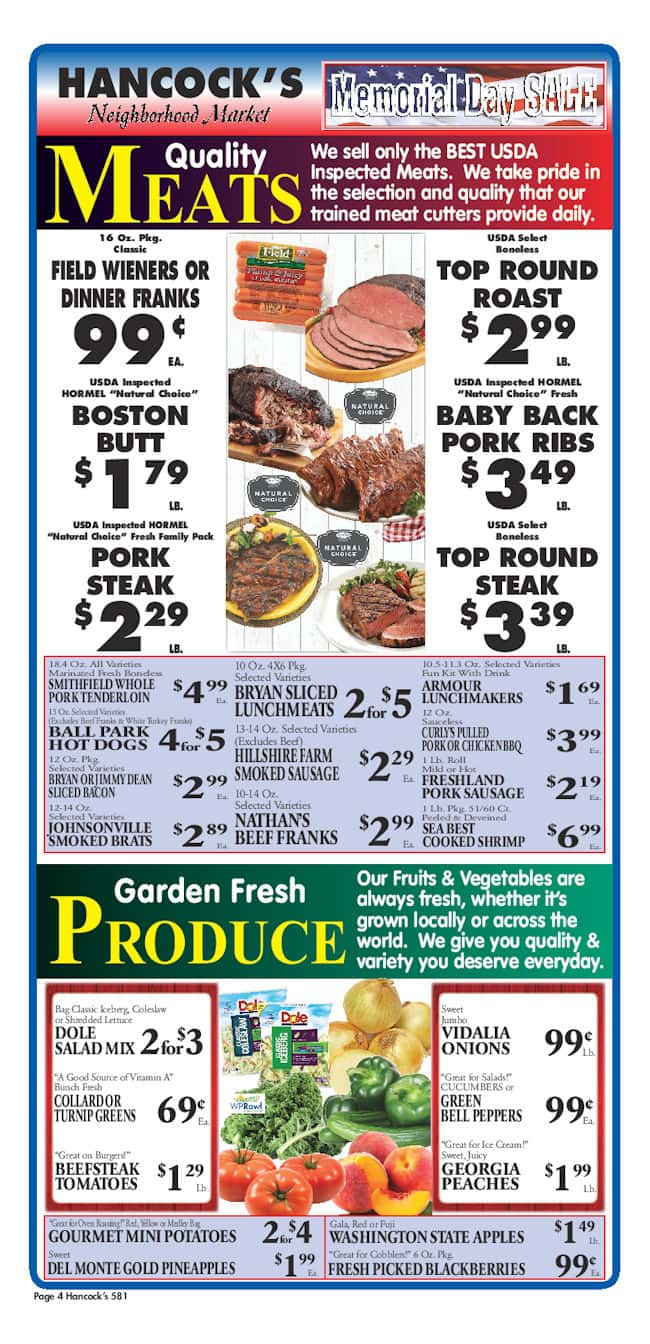 Grab a delicious lunch everyday in the deli at Hancock's Neighborhood Market or stop by and take something home to the family. Drop by and see all the delicious salads and desserts – special orders taken for cakes and pies for any occasion.
Call the Deli at 270-522-1628.
---
FROM THE DELI —
WE NOW HAVE ROTISSERIE CHICKENS. TRY ONE OF DELICIOUS ROTISSERIE CHICKENS FOR DINNER.
WE HAVE WHISTLE STOP DONUTS.  IF YOU HAVE A SPECIAL OCCASION AND NEED DONUTS, GIVE US A COUPLE OF DAYS NOTICE AND WE CAN GET THEM FOR YOU.